Posted By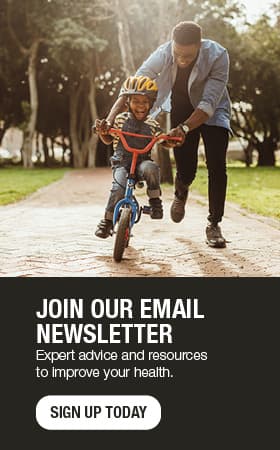 Varicose Veins: What can you do if you need to stand for work?
Do you have large and painful veins in your legs? Does standing or sitting for long periods of time at work seem to aggravate them? Do you just have aching and pain in your legs, but don't see an obvious problem?
You may have varicose veins, which are gnarled, enlarged veins. Any vein that isn't working properly may be come varicose, but the veins most commonly affected are those in your legs and feet. Veins that aren't working properly can cause aching and pain even if you can't see them. That's because standing and walking increases the pressure in the veins of your lower body.
Varicose veins are more common as we age, in women who are pregnant and in people who are overweight, have a family history of varicose veins or sit/stand for long periods of time.
Sitting or standing for a long period of time is almost unavoidable in some jobs. Try these tips to lower your risk or ease the pain of varicose veins:
Change your position. Try to walk around at least every 30 minutes to stretch your legs.
Use proper posture. Sit up straight and don't cross your legs when sitting.
Exercise regularly. Walking is a great way to encourage blood circulation in your legs.
Watch your weight. Shedding extra pounds takes pressure off your veins.
Watch what you wear. Avoid clothing that is tight around your waist, legs and groin area. Wear low-heeled shoes instead of high heels.
Elevate your legs. Try to raise your legs above your heart for 15 minutes, three to four times per day.
Don't smoke. If you do, quit. Being smoke free is good for your veins and your overall health.
Wear compression stockings. They can be purchased at most medical supply stores. Be sure to speak with your health care provider or pharmacist before you purchase stockings, as your legs should be measured for proper fit.
There are minimally invasive treatment options if your varicose veins do not respond to these tips. In the past, people were treated with vein stripping, a surgical procedure that produced long scars. Today, we can close off the varicose veins using a small tube, which is about the size of a coffee stirrer, through a small nick in the skin at the ankle. Most people can return to work the next day. It is a simple procedure that takes 45 minutes and can greatly improve the quality of your life.
So if you sit or stand for long periods of time or have pain in your legs, speak with your health care provide about how you can prevent or treat varicose veins in your legs.
---
For the safety of our patients, staff and visitors, Mayo Clinic has strict masking policies in place. Anyone shown without a mask was either recorded prior to COVID-19 or recorded in a non-patient care area where social distancing and other safety protocols were followed.
Topics in this Post