We are experiencing high call volumes:
Use your account on the Mayo Clinic app or patient portal to check symptoms, get care recommendations and make an appointment.
Posted By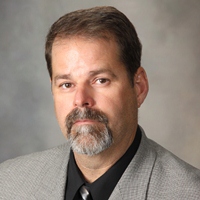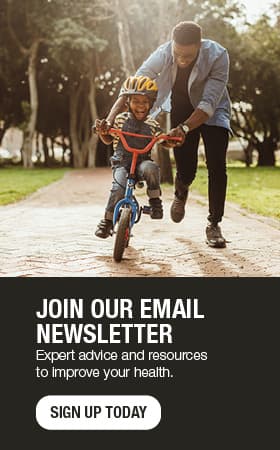 Use the pre-season to improve your chances for post-season play
The fall prep sports season might be a month away, but athletes should be preparing now for successful performances in October or November. Pre-season or off-season training is a good way for athletes to recover mentally and physically from the previous sports season, while also developing overall fitness to carry into the upcoming season.
If an athlete is struggling with a nagging or bothersome injury from the past season, that should be addressed first. These "muscle tweaks" sometimes are a result of the body being tired and not having any time to recover because the athlete has gone from one sport to another during the last year. Take a look at these types of injuries and, if needed, see your physician or sports medicine specialist to get them taken care of early in the off season.
As we all know, competitive sports take a toll on everyone's psyche. The pressure of the previous season can build up. Time is needed to recover mentally, and the summer is good time to recharge the batteries.
Getting out and doing something fun and different than what you have been doing all year will let the mind forget about that missed free throw or the offsides penalty. Cross-training allows the athlete to stay fit and active, while perhaps strengthening other supporting muscle groups.
Summertime workouts should contain the following points of emphasis:
Cardiovascular training. Try different exercises than what has been done all year. If you are a basketball player, try rollerblading or cycling. If you are a runner, try something with lateral movements, such as tennis, racquetball or volleyball. The point here is to maintain, or maybe increase, your aerobic capacity, but do it in a fun and different way than what you have been doing competitively all year.
Strength training. For some athletes, taking a week off from resistance training may provide more benefit, especially for those who have been lifting all year. A week off may allow the muscles to recover. The resistance program in the off season is a good time to target those muscles that didn't get much attention during the year. Using balance balls when doing resistance exercises can help to increase core stability as well as joint stability.
Flexibility. The off season also is not a time to forget about flexibility. Performing flexibility exercises daily can help the muscles work better and also help to prevent any post-exercise soreness.
Nutrition and hydration. Eating a well-balanced meal and obtaining proper hydration can allow the body to work better and recover more quickly.
Using your break from school sports to adequately recover and develop well-rounded fitness will allow you to use your off season for in-season success.
---
For the safety of our patients, staff and visitors, Mayo Clinic has strict masking policies in place. Anyone shown without a mask was either recorded prior to COVID-19 or recorded in a non-patient care area where social distancing and other safety protocols were followed.
Topics in this Post