Posted By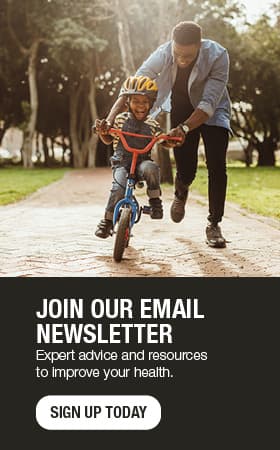 There is hope for those struggling with addiction
The National Institute on Drug Abuse reports that drug abuse and addiction is increasing. An estimated 23.9 billion Americans age 12 and older struggled with abuse or addiction in 2014. Addiction has become one of the costliest health concerns in our nation. Millions of dollars are spent every year for costs associated with the consequences and treatment of addiction.
This is a frightening issue for those who suspect they have a problem and for their families. Many, inaccurately, believe that people who struggle with addiction lack moral principles or are just behaving badly. Although addiction can lead to these behaviors, it is not caused by them. Addiction reflects a change in the way the brain functions — it is an illness.
Addiction and abuse tend to be labels that sometimes are used interchangeably. It is important to differentiate between these two terms. Addiction is a medical condition where a person's use of alcohol or drugs becomes normalizing in a physical or psychological way. As a result, the person has an inability to limit use of a substance or activity to the extent that crucial activities in life are impaired or jeopardized.
Some examples of life impairment include:
Loss of employment/inability to maintain employment
Distress in relationships — conflict, physical or emotional abuse
Loss of relationships
Diminished work/educational performance
Legal difficulties resulting from use or abuse
Injury or death due to accidents
Loss of self-control or aggressiveness
Negative effect on multiple organ systems in the body
Abuse is harmful use of a substance. Some examples of abuse include:
Use of prescription medication without the supervision of a physician
Use of prescription medications in higher doses than prescribed
Use of alcohol or other chemicals to cope with life difficulties
Continued use of a substance or behavior which results in persistent or recurrent social or interpersonal problems
Often, addiction is accompanied by additional co-occurring mental health problems which result in vulnerability to addiction. It is important to know that addiction is a treatable condition. There is much hope for treatment and recovery for this complex disease.
Treatment strategies consist of individual, family and group counseling. In individual therapy, motivational interviewing is used to help individuals determine their goals and evaluate directions they would like to go in their treatment and life. Cognitive behavioral therapy is used in both individual and group settings to help identify effective strategies for change. Family therapy occurs to help the patient maintain a supportive environment and to improve family functioning.
Many of these evidenced-based treatments can be provided in an outpatient setting. In some instances, more intensive treatment can be sought in an inpatient setting.
We offer hope to those who are struggling with addiction or abuse and their families through our outpatient alcohol and other drug abuse counseling services. Our professional therapists support you and your loved ones in the healing journey from addiction and abuse to recovery.
Jennifer Wickham is a licensed professional counselor in Outpatient Behavioral Health at Mayo Clinic Health System in Eau Claire.
---
For the safety of our patients, staff and visitors, Mayo Clinic has strict masking policies in place. Anyone shown without a mask was either recorded prior to COVID-19 or recorded in a non-patient care area where social distancing and other safety protocols were followed.
Topics in this Post