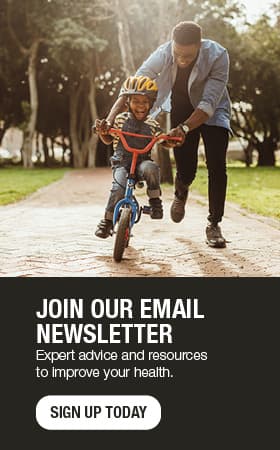 Surgery safety during the COVID-19 pandemic
COVID-19 has changed many daily routines, from socializing, work, school, eating at a restaurant and filling your gas tank. Even a trip to your health care provider's office is different due to COVID-19.
If you're facing a major surgery, you might wonder what preparation and recovery will look like. You might be anxious about whether you'll be safe during the procedure.
How COVID-19 affects surgery today
The COVID-19 pandemic has affected health care in many ways. In some hospitals, this has led to delays of nonurgent surgeries. Some elective or nonemergency surgeries may be postponed without a scheduled date, which may make you feel worried. Your surgeon will carefully consider the risks of waiting against having the surgery during the pandemic.
"There are many reasons your surgeon may recommend waiting until the pandemic ends," says Kendra Kamlitz, M.D., a general surgeon at Mayo Clinic Health System in Fairmont, Minnesota. "It could be to protect your health or limit the spread of COVID-19 infection in your community. The decision also could be made to save personal protective equipment (PPE), hospital space or the use of ventilators for patients with COVID-19."
However, if having surgery now is what's best for your health, hospitals and their staff are taking careful steps to keep you safe.
"You and your surgeon will determine the safest approach for you, whether that is moving forward with surgery or delaying," says Mark Wikenheiser, M.D., an orthopedic surgeon at Mayo Clinic Health System in Fairmont, Minnesota. "A delay is only appropriate if it won't put your health at risk or allow your condition to worsen."
Safety precautions at the hospital
Hospitals carefully screen patients before surgery to reduce the risk of spreading COVID-19. You'll be screened for common symptoms such as fever, cough and muscle aches and tested for the infection before your surgery. You may have more than one test.
You may need to self-quarantine for a period of time before your surgery to reduce your risk of exposure to the virus.
Hospital staff is also screened before each shift to check for any signs of COVID-19 infection, such as coughing. Both staff and patients wear masks and practice social distancing. Staff also wears PPE, such as gowns, gloves and face masks when working with patients.
"Some research also shows that when health care workers wear PPE, their rates of infection are no higher than the general public," says Dr. Kamlitz. "With these safety steps, the risk of a patient being infected with COVID-19 during surgery or in the hospital is extremely low."
Hospitals are also taking more steps to thoroughly clean and sanitize all areas, including operating rooms.
Safety precautions you can take
You and your surgeon will discuss the steps you'll need to take before your surgery to protect yourself and others. Discuss these steps with your family members, and prepare them for what you'll need to do and what you'll need from them.
"One of the biggest changes during the COVID-19 pandemic for families is that they may not be able to visit you in the hospital due to COVID-19 safety practices," says Dr. Kamlitz. "Hospital staff can help connect you virtually with your family, and will provide updates on your condition to keep them informed and involved."
Before the surgery, take these steps:
Avoid contact with anyone who has been diagnosed with COVID-19 or shows symptoms of COVID-19.
Practice social distancing, avoid large gatherings, wear a mask and wash your hands frequently.
Monitor yourself for symptoms and check your temperature.
Ask questions about the hospital's precautions, visitor policies and how the surgery might impact your risk of getting COVID-19 infection.
"Once you're out of the hospital and back home after your surgery, you'll still need to take steps to protect yourself," says Dr. Wikenheiser. "This includes practicing social distancing, avoiding medium and large gatherings, wearing a mask and frequently washing your hands."