Posted By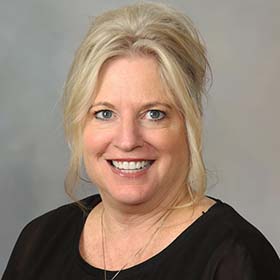 Teenage years are tough for kids. Life is changing for junior high and high school students – physically, mentally and emotionally. This makes a teen's expression of independence and the occasional up-and-down day fairly normal. Likewise, adults face life changes that can put them in a "funk." Losing a job, financial strain and divorce are just a few.
Regardless of age, life can get the best of people. But when hard times lead to depression or feelings of hopelessness, some people contemplate suicide as their only way out. But there is hope, because suicide is preventable.
Warning Signs
There are tendencies among those at risk for suicide, including:
Anger
Changes in academic or job performance
Irritability
Withdrawal
Comments about death and dying, being worthless or feeling depressed
Loss of interest in activities
What you can do to help
Suicide is preventable. Helping people find hope and understanding their emotional struggles is key to starting a journey down the road to healing. Here are some tactics you can use:
Provide support. If your loved one is going through a rough time, support them. Listen to their concerns and let them know you are there to help. Additionally, look at ways to provide spiritual and personal support, as well as coping techniques that could be used to improve the situation.
Ask questions and have conversations. Noticing changes in a loved one can be disconcerting. Be proactive and ask what is wrong. If you are worried they may have suicidal thoughts, directly ask the person: "Are you thinking about hurting yourself?" It's never a bad idea to ask. If they answer "yes," don't downplay the situation. Ask how you can help, and express your concerns about their feelings.
Seek professional help if needed. There are many treatment options for people who are contemplating taking their own life. In fact, more than 90 percent of people who commit suicide have one or more treatable mental illnesses. Even if the root cause is not a mental illness, coping techniques and emotional support are proven methods to aid those in need.
Suicide is a major concern in the United States. In fact, According to the Centers for Disease Control and Prevention, suicide was the 10th leading cause of death for Americans 10 years and over in 2009. The positive news is that with the right information and willingness to reach out to someone in need, we all can help prevent suicide.
Topics in this Post