We are experiencing high call volumes:
Use your account on the Mayo Clinic app or patient portal to check symptoms, get care recommendations and make an appointment.
Posted By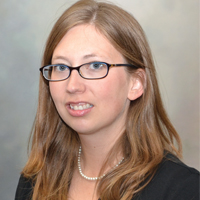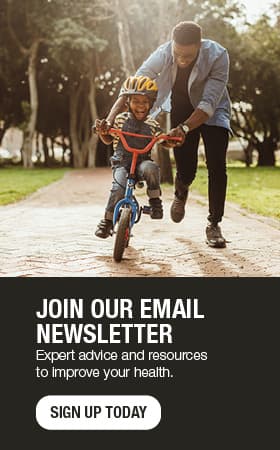 Speaking of Health: Better managing your medications
Medicine is a word that represents healing. But the wrong medicine, or medicine taken incorrectly, can cause more harm than good.
More than half of all prescription medications taken in this country are used incorrectly. Medication errors by health care professionals can, and do, happen. Medications can also be misused by patients who:
Take the incorrect dose
Take a dose at the wrong time
Stop the medicine too soon
Mix medications
Many medication problems are preventable with the proper help. Here are a few tips to help you avoid medication mishaps:

1. Keep an updated medication list. You should have an up-to-date list of all prescription and over-the-counter drugs you are currently taking — that includes any vitamins or supplements too. Keep track of how much you take, what the medication is for and record any allergies or bad reactions you have had. Review that list with your health care provider at every visit.
2. Ask questions. A recent study showed that 96 percent of Americans do not ask questions about their medications. Be empowered and ask your doctor or pharmacist any questions you have about the drug.
What does it do?
How do I take it?
What are the side effects?
How will I know when it is working?
Does this interact with my other medications?
How long should I take it?
What should I do if something seems wrong?
3. Take your medications as directed. Always read your medication labels and follow the instructions. If you alter the dosage or the frequency of your medication, it might cause an adverse drug event or the medication might not be as effective as when it is taken as directed.
4. Medication therapy management. Schedule a medication therapy management visit with a clinical pharmacist at least once a year. This one-on-one education and consultation allows you to have a conversation with a pharmacist about all of the medications you are taking and determine if each one of those drugs is correct, effective, safe and cost-effective. Your pharmacist can also answer your questions regarding side effects, dosage and potential negative interactions with other drugs and collaborate on your care to make positive medication changes.
Patients who review their medications with a pharmacist save money on overall health expenses, are less likely to have an adverse drug event and are much more likely to reach their health care goals.
---
For the safety of our patients, staff and visitors, Mayo Clinic has strict masking policies in place. Anyone shown without a mask was either recorded prior to COVID-19 or recorded in a non-patient care area where social distancing and other safety protocols were followed.
Topics in this Post