Posted By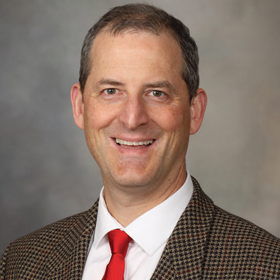 Screening key to combating colorectal cancer
Outside of skin cancers, colorectal cancer is the third most commonly diagnosed cancer in the United States and will account for nearly 50,000 deaths in 2016, according to the American Cancer Society. Yet, prevention is very possible when combining proper screenings, healthy lifestyle changes and increased awareness.
Q. What is colorectal cancer?
A. Colorectal cancer is an umbrella term used for cancer of the large intestine (colon), which is the lower part of your digestive system, and rectal cancer, which occurs in the last several inches of your colon.
Q. How does colorectal cancer begin?
A. Most often, colorectal cancer starts with precancerous polyps in the lining of the colon. These precancerous cells can form in the shape of a mushroom, lie flat or be imbedded in the colon walls. Finding and removing the polyps helps prevent colorectal cancer.
Q. Who is at increased risk?
A. A few factors put you at an increased risk for colorectal cancer:
Age. Most people diagnosed with colorectal cancer are over the age of 50. However, it affects young people as well, just less frequently. A recent study suggests a small increase (about 2 percent) of colon cancer in U.S. adults under the age of 40.
Race. African Americans are more susceptible to colorectal cancer than other races. Both African Americans and Native Americans/Alaska Natives over the age of 45 are at a higher risk as well.
Personal and family history. Previously having colorectal cancer, polyps or family history of the disease heightens colorectal cancer risk.
Intestinal conditions. Pre-existing inflammatory bowel diseases like ulcerative colitis and Crohn's disease increase the chance you'll develop colorectal cancer.
Health problems and unhealthy lifestyle. Health conditions, such as diabetes and obesity, and unhealthy lifestyle decisions, such as lack of exercise, a diet high in fat, smoking and heavy alcohol consumption, contribute to colorectal cancer.
Q. How is colorectal cancer prevented?
A. Colon cancer screening is of paramount importance for preventing and catching colorectal cancer early. Although a colonoscopy isn't perceived as the most glamorous screening, the benefits far outweigh the downfalls. Experts recommend starting colon screening in patients at the age of 45 or 10 years prior to the age at which an immediate family member was diagnosed. For example, if your mother was diagnosed at age 48, have your first screening at age 38.
An alternative to a traditional colonoscopy is a new at-home test, which Mayo Clinic helped develop, that utilizes a stool sample to test for cancer DNA. Talk to your health care provider to see if this may be an option for you.
In addition to regular screenings, healthy lifestyle improvements may help prevent colorectal cancer. Exercise most days of the week; eat a diet rich in fruits, vegetables and whole grains; quit smoking; maintain a healthy weight; and drink alcohol in moderation, if at all.
Q. What are the symptoms?
A. Symptoms are usually subtle, if at all noticeable, during the early stages of colorectal cancer, which is why regular screening is vital. If signs do appear, they're usually in the form of:
Blood in your stool or rectal bleeding
Unexplained weight loss
Persistent abdominal issues, including cramps, gas and pain
Changes in bowel movements, including diarrhea, constipation or stool consistency
Fatigue and/or weakness
Colorectal cancer can be prevented with proper screening in concert with healthy lifestyle changes and increased awareness. Talk to your health care team if you have questions or concerns regarding colorectal health. And be sure to encourage your friends and loved ones to follow screening guidelines.
Stephan Thome, M.D., is a Mayo Clinic Health System in Mankato oncologist and assistant professor of oncology at the Mayo Clinic School of Medicine.
---
For the safety of our patients, staff and visitors, Mayo Clinic has strict masking policies in place. Anyone shown without a mask was either recorded prior to COVID-19 or recorded in a non-patient care area where social distancing and other safety protocols were followed.
Topics in this Post