Posted By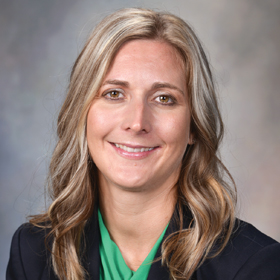 Recovery from stroke is never easy, but it is possible
Recovering from any health condition is never easy. The challenge with stroke is that recovery times vary and can even span a lifetime. But if you've had a stroke, you're not alone; the American Heart Association has documented that there are more than six million stroke survivors living in the United States.
According to the National Stroke Association, only 10 percent of stroke victims fully recover with no adverse long-term effects. Up to 25 percent recover with only a minor disability, but most need special or skilled care, potentially requiring living in a long-term care facility. Unfortunately, 15 percent of victims die shortly after having a stroke.
Common complications for stroke survivors include paralysis or loss of muscle movement, difficulty talking or swallowing, memory loss or trouble with understanding, pain or numbness in certain areas of the body, and changes in behavior and self-care.
The good news is that there are many health care specialists standing by to help you or your loved one on the path to recovery. Physical therapists, speech/language pathologists and other health care provider teams work with patients on all aspects of their physical, mental and emotional recoveries.
The recovery process can be strenuous and time consuming, but the support survivors get from friends and family goes a long way. It is important to approach each problem with patience, creativity and tenacity. And caring for yourself as a recovering victim is the most important thing you can do - take advantage of all of the support opportunities that are available to you.
Topics in this Post