Portion control at holiday meals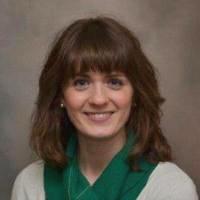 The holidays can be difficult when it comes to our internal struggle to stay healthy while still enjoying our favorite holiday treats. Although the most obvious culprit of weight gain over the holiday season is our large portion sizes, I would argue that there is another underlying factor that is often not addressed: overeating.
We feel justified in overeating at holiday meals to the point of feeling sick for many reasons. The food is often rich and founded in family traditions. Since holidays only come around once a year, we may also find we try to hoard all the experiences we can. For example, have you ever found it difficult to stop eating at a holiday meal because the food tastes too good to waste?
As a dietitian, I believe in good food and enjoying your holiday experiences. But I find that portion control during the holidays has less to do with limiting yourself to a certain size of portion and more to do with listening to our bodies' fullness signals. Below are a few key tips, tricks and mantras to get you started on the right track this holiday season:
Don't go to the table starving. This means don't skip meals. Skipping meals seems like a nice way to reduce the amount of calories you consume but is likely to make you eat more food faster when you finally do eat. Make sure to keep your regular meal schedule so your body can trust you to provide.
Give yourself permission to eat the foods you like. It is perfectly healthy to come to the table hungry and eat until you are full—"until you are full" being the operative phrase. Eating until we are full does not mean eating until we are sick.
Eat slowly and savor your food. Don't be too quick to scarf down your food; learn to savor every bite. Try using every few minutes to focus on a different aspect of your meal. Using all the senses will help you, not only enjoy your food more thoroughly but also extend the time it takes to eat.
Stop when you are full, not past-full. Pay close attention to how you feel while eating. Choose to slow down and stop eating when you feel you are getting full. This may even mean waiting a few minutes to see how you feel before finishing your plate or getting second helpings.
Pick a good mantra. When you are tempted to keep eating simply because the holiday foods are special and taste so good, use the following mantras to help:

I can make this food again anytime I want.
The leftovers will be delicious.
I choose to enjoy this meal and I look forward to the same treats next year.
Topics in this Post