Posted By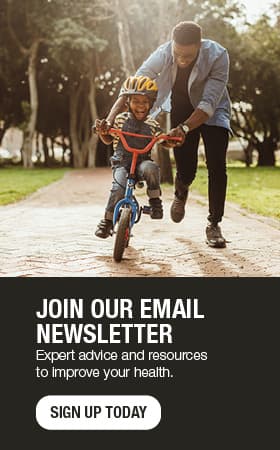 Plan safety into summer activities
We had a very long winter and are looking forward to nice weather so we can spend some time outdoors! There are many preventable traumas that occur during the summer months. We need to put as much time and energy into avoiding injuries as we do planning our summer activities. Here are some of the safety items you should consider before your fun in the sun.
General summer safety
Supervise children near fireworks and campfires.
Check for ticks after all outdoor activities.
Stay hydrated when temperature and humidity are high; avoid alcoholic or caffeinated beverages.
Use sunscreen and bug spray with DEET.
Tell your child(ren) not to pet unfamiliar dogs.
Supervise children when on trampolines or playground equipment
Vehicle safety
Use your seat belts all the time.
Use appropriately sized and installed car seats for children.
Don't drink and drive.
Follow the speed limit.
Do not drive in poor weather or when you are tired.
Keep your car properly serviced at recommended intervals. Make sure your lights, brakes, windshield wipers and steering work properly.
Wear a helmet on all-wheeled toys (ATVs, motorcycles, bicycles, skateboards) or when horseback riding; every day in the U.S. a child dies from a cycling-related injury.
Do not drink and boat, Jet Ski, swim, water ski, motorcycle or ATV.
Do not allow children to operate lawnmowers, golf carts or ATVs.
Farm safety
Turn equipment off before making repairs or adjustments. Do not reach into equipment while parts are moving.
Do not remove safety shields, roll bars or guards.
Service equipment at appropriate intervals.
Avoid wearing baggy clothing, loose jewelry or long hair near moving equipment.
Use safety glasses, noise protection and other precautions including masks when using chemicals and pesticides.
Supervise children near large animals, and do not allow them to ride unsafely on tractor fenders or trailers.
Water safety
Always wear an approved flotation device when boating.
Swim with a partner.
Supervise children when swimming, and enroll them in swimming lessons; parents should always practice touch supervision by being close enough to reach out to your child at any time.
Do not dive into unknown waters.
Lawn safety
Wear helmets and eye protection when cutting wood or trimming trees.
Do not use your lawnmower on steep banks.
Do not change pesticides into different containers; always keep with the original labels.
As we age, consider hiring someone to do the occasional jobs that are high risk for falls or injuries, such as climbing ladders, carrying fertilizer or seed bags, cleaning out gutters or tree trimming.
Supervise children near fireworks and campfires.
Do not allow children to run lawnmowers or tillers until physically capable.
Remember, most injuries are preventable. Incorporating these precautions into your daily life will help to avoid life-altering accidents.
Should an injury occur, remember that the emergency and trauma specialists at Mayo Clinic Health System are here to help.
Enjoy your summer and be safe!