Posted By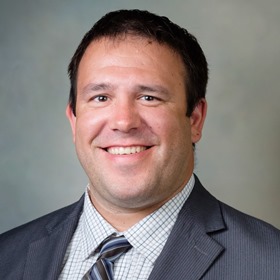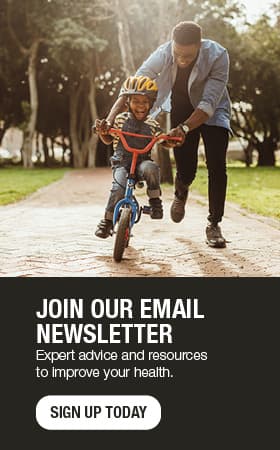 Plan for COVID-19 safety during annual hunting seasons
Fall brings hunting traditions during annual bow and gun seasons in the Midwest. Hunting season attracts people of all ages to nature, from 12-year-olds participating for the first time to 90-year-old hunters celebrating multiple successful hunts.
I understand that the annual hunting seasons are so much more than the quest to bag a buck and put meat in the freezer. They're about reconnecting with loved ones, passing the torch to younger generations and quality, dedicated time in nature. My family and I look forward to the camaraderie created by spending time together in the woods and participating together in a sport we enjoy.
As an orthopedic surgeon, I want to help people avoid injuries during hunting season. This could include traumatic injuries, such as from falling from a tree stand, or repetitive use injuries, such as rotator cuff or tendonitis. These are important reminders during the season. However, hunters have to plan safety around another factor this year: COVID-19.
Overall, outdoor activities that allow plenty of space between you and others pose a lower risk of spreading COVID-19. When you're outside, fresh air is constantly moving, dispersing respiratory droplets. You're less likely to breathe in enough of the respiratory droplets containing the virus that causes COVID-19, reducing your chance of becoming infected. Being outside offers other benefits, too. It offers an emotional boost and can help you feel less tense, stressed, angry or depressed.
You might want to forget about the COVID-19 pandemic and embrace these hunting season traditions in the same way you always have. However, that's not recommended and could be dangerous. A significant number of new COVID-19 infections in the Midwest can be traced to medium and large group activities. So gathering a large group of people from a wide geographic area into a hunting party is not recommended.
In addition to protecting your hearing during hunting, and safely using firearms and tree stands, hunters also need to consider COVID-19 safety during the 2020 hunt. Changes to this season don't mean you can't enjoy your hunting season. There still is plenty of fun to be had. We just need to think a little differently about how we approach the season — specifically in smaller household groups, closer to home.
Here are recommendations to lower your risk of contracting or spreading COVID-19 during hunting season:
Limit the number of people in your hunting party. Hunting alone or with only members of your immediate household is the safest option.
Ask other members of your hunting party to quarantine for 14 days prior to season opener to minimize the chance of bringing the virus with them.

Hunt close to home when possible so you don't bring the virus with you to other areas.

Use the

Mayo Clinic COVID-19 tracking map to understand where the travel hot spots are and the impact this could have on hunting partners traveling from other areas.
Avoid large gatherings in cabins, restaurants or taverns.
Avoid shared or buffet meals. Pack individual meals instead.
Sleep at your own home or in separate hotel rooms. Avoid bunkroom or cabin sleeping arrangements where physical distancing and masking overnight is difficult.
Avoid indoor and outdoor crowds.
Wear a face mask when you're not alone. It may feel awkward to mask, but wearing a face mask when with people outside your household could prevent you or others from getting ill.
Carry and use hand sanitizer.
Try to maintain a social distance of 6 feet, especially indoors, but also while outdoors.
Stay home if you aren't feeling well.
Use online game registration options instead of in-person registration.
Share trophy game photos virtually instead of traveling to other in-person hunting parties.
Avoid high-touch surfaces.
If you or any member of your hunting party has a chronic health condition, you will need to consider if it is worth participating in hunting season because of the higher risk of developing a serious case of COVID-19. This may be the year that you sit it out so you can fully participate next year.
Americans have been asked to sacrifice a lot during this pandemic and being apart from loved ones during the holidays and hunting season can be especially difficult. I'm struggling with this, as well. But it's important to keep in mind that, as of November, over 233,000 Americans have died due to the pandemic. No one wants to see a hunting season end up with a loss or illness of a loved one due to COVID-19. If hunters can take a one-year break from some of the hunting traditions while focusing on safety, they can protect the lives of others.
Joshua Balts, M.D., is an orthopedic surgeon (and avid hunter) in Barron and Rice Lake, Wisconsin.