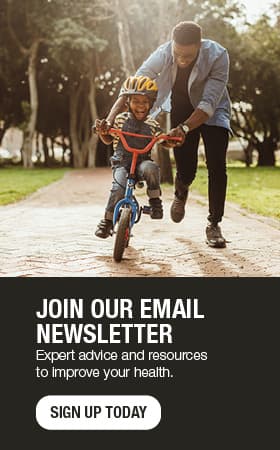 Pay attention to those aha! health moments
By Mayo Clinic Health System staff
We've all had those aha! moments, but what does that really mean?
An aha! moment is a point in your life when an important insight, choice or decision is made.
When it comes to making changes in behavior, there are many opportunities to have aha! moments. As we become more aware of our thoughts and how they affect our decision making and our choices, we then can experience some of these moments, which can be life altering.
Here are a few aha! moments you may have experienced in your journey of practicing healthier behaviors:
After making excuses in your head about why you couldn't exercise, you realized you could have been done exercising if you had just started instead of spending the time making excuses.
After finishing a long walk, you realized that the cookies calling your name would wipe out the hard work that took 45 minutes to do in about a minute flat, and they weren't worth it.
After starting your day with making a high-calorie food choice, you still had a big portion of the day to make good choices, and that one bad choice did not mean you had to keep making more poor choices. The day turned out just fine.
After eating the rest of the pie so it wouldn't go to waste, you felt you were becoming a human trash compactor and threw out the leftover cake that no one but you were eating. This made you immediately feel more in control of yourself.
After a stressful day at work,you told yourself you needed chocolate and then realized that the chocolate was not going to make you feel better about the situation. Instead,you would be adding guilt to stress. You ate a healthy snack instead.
If you haven't experience an aha! moment like any of these, start paying attention to those little thoughts, because they could change your life.
Check out our other healthy habits blogs and additional weight management resources.