Posted By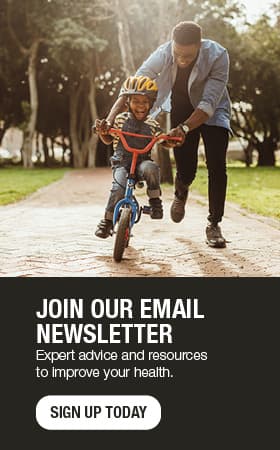 One woman's addiction journey
It's only normal that the average child is curious about the taste of alcoholic beverages. Children observe adults partaking in adult beverages in various circumstances. So it must taste good, right?
Suzanne first tried alcohol as a teenager and did not like the taste. As a college student, despite the taste, she enjoyed the way it made her feel. And, as a married adult with children, it became a problematic situation.
As an addiction psychiatrist, the story I am going to share about Suzanne is one that I see too often. Although Suzanne is a fictional character, her experience with alcohol is a classic case of what addiction might look like. When something becomes a daily habit or routine, there are times we don't even notice we are doing it anymore. Addiction works the same way. Many times, individuals don't realize they have a problem until they hit rock bottom, or in Suzanne's case, she started drinking while she was at work.
First sip
Suzanne was a self-described teetotaler in high school. "It tasted awful," Suzanne says as she recalls the first time she tried alcohol as a teenager. "How can anybody drink that stuff?"
Social gatherings
While attending college, Suzanne first realized, despite the taste, alcohol could help her loosen up in social situations, which had always been awkward for her. She found she could tolerate the bad taste in order to receive the benefits. In college, she would drink too much alcohol with friends at the occasional parties. Nonetheless, she was able to limit her social drinking so it would not interfere with her schoolwork.
Added stress
After college, Suzanne married a man she met at school. She had two children, settled into her career and only had the occasional drink at social events or friend gatherings. Over time, Suzanne found herself in a troubled marriage, and after having arguments with her husband, she would turn to a drink to cope. As the stress in her daily life increased, so did her drinking habit. She soon found herself engaged in drinking not only after arguments with her husband but also between arguments to manage other stressors.
Suzanne and her husband divorced, and the stress and loneliness of her new life amplified. She found that alcohol had become a part of her daily life. It was then she realized she had a problem, but it was not until she started drinking at work, something she promised herself she would never do, that she decided to seek help.
Seeking help
Initially, Suzanne struggled with reaching out for help. She saw her addiction as a weakness and worried what others might think of her. Ultimately, Suzanne came for an assessment at a Mayo Clinic Health System program for substance abuse and addiction, and it was recommended she participate in an outpatient program for chemical dependency treatment.
Treatment
Suzanne realized with professional guidance and support she could begin to treat her addiction and start her journey to recovery. She was pleased to have the education and encouragement, without feeling judged, to tackle her addiction before it was too late.
Did you know?
Learn more about assessments and screening offered for alcohol addiction and other chemical dependencies.
Tyler Oesterle, M.D., is a psychiatrist at Fountain Centers in Albert Lea, Minnesota.