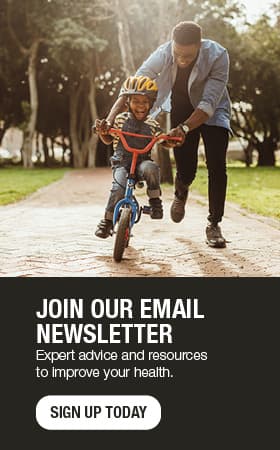 National Bullying Prevention Month: Educating children and ourselves
Bullying is any behavior causing physical or emotional harm to another person. The person experiencing bullying has a difficult time stopping the bullying as a result of imbalances of power in interpersonal areas, such as differences in physical, social, emotional or economic characteristics. Bullying takes many forms, with overt forms ranging from verbal to physical abuse and covert forms presenting as exclusion from a peer group or activity and the spread of gossip.
Sadly, bullying is a common cause for many mental health difficulties of children and adults who come to my office for help. Experiencing bullying can have devastating short- and long-term effects on an individual throughout their life.
Children who have been or are being bullied may exhibit symptoms of anxiety, such as stomach issues or headaches, or may engage in self-harm or talk about death. They may withdraw from family, friends or school activities, express concerns about having few or no friends, and may ask to change schools or refuse to go to school. Many children silently believe they are at fault for what is happening to them. These effects may be carried into adulthood.
Adults who have experienced bullying or are being bullied may exhibit difficulty with self-esteem, interpersonal relationships, employment difficulties, and depression and anxiety disorders. These effects not only hamper healthy adult development but also can lay the foundation for another generation of impaired children.
The negative effects are not only limited to the person who experiences bullying. Children and adolescents who engage in bullying behavior have an increased risk of poor life outcomes, such as higher rates of substance use, difficulties with the law, antisocial personality disorder and being convicted of a crime.
The effects of bullying on our children and community can be scary — so what can we do to help?
Reassure. Parents, teachers, friends and counselors can reassure children and adults who have been bullied that the bullying is not their fault.
Teach. We can teach and role play what to do when children/adults feel bullied.
Role playing is essential to help practice and feel comfortable with new behaviors in scary or stressful situations.
Identify boundaries. We can teach respectful, safe and caring community behavior from children/adults who bully by clearly identifying problem behaviors.
Collaborate. By checking in and listening to the child/adult who is being bullied, we can learn what can help them feel safe. With this information, we can form more effective teams with children, adults, parents and schools to address the problem.
Refer. We can help by referring children, families and adults to trained professional counselors who can further support healthy, social and emotional development.
Bullying is a troubling and common problem. The good news is we live in a beautiful community full of caring people and resources. Let's all make a choice to help.