We are experiencing high call volumes:
Use your account on the Mayo Clinic app or patient portal to check symptoms, get care recommendations and make an appointment.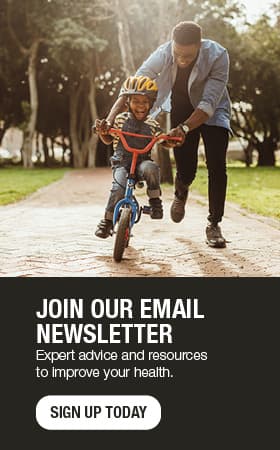 My thoughts on integrative medicine
Many people ask me what my thoughts are about medicine. I suppose it is natural to assume that someone who has spent 10 years studying and practicing something outside the norm may not have a favorable opinion of conventional medicine. While I get asked about this often, this article is prompted by one particular patient who asked how I walk the line between conventional medicine and integrative medicine, including acupuncture. This question got me thinking about it more intentionally.
Many medical centers are moving toward adding complementary therapies and building additional space for integrative professionals to serve patients who are interested in other options. For example, Mayo Clinic in Rochester, Minnesota, has several full-time acupuncturists and massage therapists on staff, and offers aromatherapy and massage to hospital inpatients.
One of the reasons that acupuncture was added as a complementary therapy at Mayo Clinic Health System – Red Cedar in Menomonie, Wisconsin, was because people in this community were driving 30 to 60 miles to find a qualified provider.
I have written in the past about being dissatisfied with conventional options offered to me for various physical problems, but that is not an accurate picture of my views. When I experienced physical problems, the medical tests that my physician ordered showed normal results. An acupuncturist offered a different perspective, which I am thankful for. Now when my knee gets sore, I reach for my acupuncture needles, not pain killers. I take traditional Chinese herbal medicines for digestive and skin health, and get massages or chiropractic adjustments for neck tension and TMJ rather than taking muscle relaxers.
I see my primary care physician for regular physical examinations as recommended. Although he is a wonderful physician, I am thankful that I don't need more involved care from him. However, I am happy to know it is there if needed. Last year, my wife began having seizures. While I had ideas for how I would treat the symptoms, these strategies would not have been appropriate, so I took her to see a physician for an examination and MRI. She then saw several medical specialists for the care she needed. I continue to provide her with Asian bodywork massage therapy to improve immune function, relieve local pain and tension, and improve her sleep.
She asked for my help with some other symptoms recently, wanting to deal with them holistically. I told her that she needed to see her primary care physician. My advice was, "Your physician needs to know what is happening, and this has to get cleared up as soon as possible. In a compromised condition like yours, that is the best route. What I can do works, but not necessarily as fast. We will work to balance you out after the immediate needs are taken care of."
My true feeling and belief is that both conventional medicine and complementary therapies have their place, and I hope to be a part of the process of helping to restore and maintain your wellness.
Travis Young is an acupuncturist and massage therapist at Mayo Clinic Health System – Red Cedar in Menomonie.
---
For the safety of our patients, staff and visitors, Mayo Clinic has strict masking policies in place. Anyone shown without a mask was either recorded prior to COVID-19 or recorded in a non-patient care area where social distancing and other safety protocols were followed.
Topics in this Post