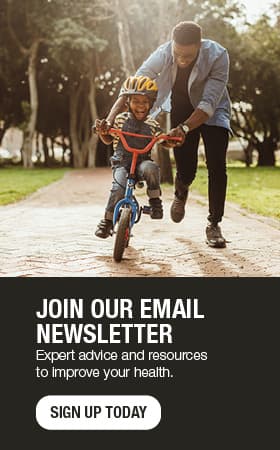 Monday Run Day 8: Assessing your protein needs
By Mayo Clinic Health System staff
As you reach the midpoint of your training, are you looking for ways to fine-tune your regimen and up your performance? Let's take another look at your diet. You already know nutrition is an important part of your training plan, but do you really know how much protein you need when exercising?
Depending on the type of athletic activity you're participating in, you may be eating too much or too little, protein. In recent years, there's been so much talk about protein, so it's important to know the facts.
If you are working out in a weight room, there is probably a lot of discussion about protein shakes, chicken breasts and other protein sources. If you are a runner, you may have more focus on a high carbohydrate-based diet with cereal, pasta and breads. Getting enough protein is important for energy and muscle recovery, but you don't want too much protein in your diet, either. So what's the right amount?
Most athletes need slightly more protein than nonathletes to help repair small amounts of muscle damage that occur in training, to promote new muscle tissue and help provide energy for exercise. In general, most athletes need .5 to .7 grams of protein per pound of body weight. If you weigh 150 pounds, that's 75 to 105 grams of protein per day.
As you plan your daily menu, here are some items that will add protein to your diet:
3-ounce portion of meat = 21 grams of protein
8-ounce glass of milk = 8 grams of protein
6-ounce serving of Greek yogurt = 14 grams of protein
1 egg = 7 grams of protein
1 piece of string cheese = 8 grams of protein
Happy running! You've already shown you have the determination to go the distance. Keep it up — you're getting closer to your goal every day.
---
Try this Mayo Clinic recipe for baked cod with 21 grams of protein per serving .