We are experiencing high call volumes:
Use your account on the Mayo Clinic app or patient portal to check symptoms, get care recommendations and make an appointment.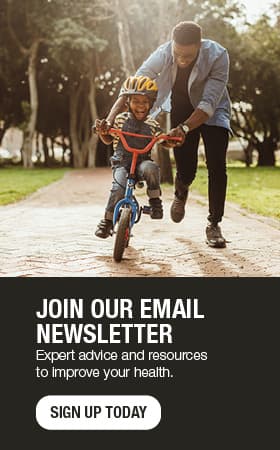 Moderate 'Super Snacking' during the big game
If someone unfamiliar with American sports were to stumble upon a Super Bowl party, they might think the name of the event was more a reflection of the snack table than the game on TV. The Super Bowl is one of the biggest feasting events in the United States (second only to Thanksgiving dinner) and accounts for $55 million in food and beverage purchases.
The amount of snack foods this country goes through during this single event is staggering:
Almost 15,000 tons of chips and 4,000 tons of popcorn are consumed
Twice the average daily amount of snack foods are consumed, about 30.4 million pounds
Some 12 million pounds of avocado are sold in preparation for the game so Americans may gorge themselves on an estimated 8 million pounds of guacamole
68 percent increase in sales of flavored snack crackers
36 percent increase in sales of frozen breaded mushrooms
30 percent increase in sales of processed cheese loaves the week before the Super Bowl
29 percent increase in sale of frozen shrimp
$237.2 million spent on soft drinks at grocery stores during Super Bowl week
$11.8 million spent in sales of beer
Frozen pizza is the top Super Bowl seller at grocery stores
For people watching their weight, a good strategy at parties is to identify high-calorie snack items and substitute them with healthier alternatives. Party-goers also should consider filling up on any fruits and vegetables offered first before sampling higher-calorie fare.
The critical factor is for people to learn how to balance calories. If you want to dive into the nacho cheese dip, go for it. But then fill the rest of the plate up with fruits, vegetables or lean cuts of meat.
If you're contributing an item for a Super Bowl gathering, stack the odds in your favor by bringing one of these tasty, yet low-calorie dishes:
Quick Caramel Dip
1 package sugar-free instant butterscotch pudding
1 package dry mix whipped topping
1 1/2 cups skim milk
Combine ingredients and mix well. (10 calories per Tbsp.)
Ham Roll-ups
2 slices thin ham or turkey
2 Tbsp. fat-free cream cheese, softened
Pat meat dry, spread with cream cheese and roll around a dill pickle. Cut into thick slices. (About 80 calories for two whole pickles)
Pumpkin Dip
1 can pumpkin
1 cup skim milk
1 package (1.4 oz.) sugar-free, fat-free vanilla instant pudding
1 tsp. cinnamon
1/2 tsp. nutmeg
Mix until smooth. Spread in shallow dish. Top with fat-free whipped topping. Serve with apples. (1 cup is 160 calories or 10 calories per Tbsp.)
Fruit Dip
6 Tbsp. fat-free sour cream
6 Tbsp. fat-free whipped topping
1 Tbsp. low-calorie brown sugar substitute
(105 calories for total recipe)
Taco Dip10 Tbsp. fat-free mayo
8 Tbsp. fat-free sour cream
4 oz. fat-free cream cheese
1 cup total of onion, celery and black olives
1 cup fat-free cheese
1 lb. cooked ground turkey
1 1/2 package taco seasoning
(About 15 calories per Tbsp.)
Pilgrim Soup
16 oz. frozen mixed vegetables or cauliflower
16 oz. frozen broccoli
2 boxes 98% fat-free chicken broth (64 oz.)
1 cup chopped onion
2 lbs. frozen fat-free hash browns
2 cups skim milk
2 cans cream of chicken 98% fat-free soup
1/2 lb. lite processed cheese
Salt and pepper to taste
Boil broth and veggies. Add remaining ingredients and simmer. (160 calories per cup)
---
For the safety of our patients, staff and visitors, Mayo Clinic has strict masking policies in place. Anyone shown without a mask was either recorded prior to COVID-19 or recorded in a non-patient care area where social distancing and other safety protocols were followed.
Topics in this Post