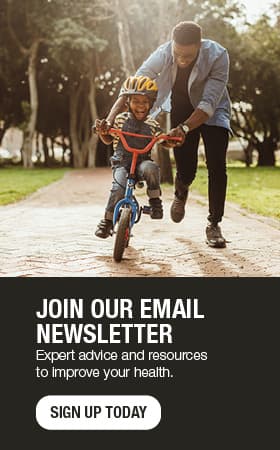 Mindfulness and our mental health
Mindfulness meditation increasingly is included in the treatment of both physical and mental health conditions and is frequently mentioned in the news media, on the Internet and in health news circles.
But what is mindfulness meditation, and how can it help us?
Mindfulness meditation is the practice of purposefully focusing our attention on the awareness of the present moment as it relates to our thoughts, feelings, sensations in our body and our sense of the environment around us. Mindfulness practice is rooted in eastern meditation practices. However, today, a secular practice has been introduced to the United States through the efforts of Jon Kabat-Zinn, Ph.D., of the University of Massachusetts Medical School. Through Dr. Kabat-Zinn's work and others' work, we have accumulated over 30 years of evidence of the benefits of mindfulness meditation practice.
Let's consider the following empirically supported findings:
Mindfulness increases and supports:
Positive emotions
Emotion regulation
Relaxation
Empathy and understanding for others
Self-compassion
Self-esteem
Positive relationships
Positive parenting
Ability to focus and attend
Immune response
Cognitive flexibility
Memory
Mindfulness decreases:
Anxiety
Depression
Anger and hostility
Symptoms of post-traumatic stress
Physical and emotional pain
Emotional reactivity
Addictive behaviors
Insomnia
Negative effects of stress
Use of and need for pain medications
Some of the benefits of mindfulness meditation are supported by research. There are many more and research is continuing.
Mindfulness meditation engages the brain. Think of it as a form of exercise for the brain. Just as physical exercise keeps our body fit and healthy, mindfulness meditation keeps our brain fit. Research has shown that just five to 15 minutes of daily meditation is all we need to begin to experience benefits.
Many think of mindfulness meditation as "sitting on a pillow, being still, with eyes closed." Instead, there are many ways to practice mindfulness meditation. Walking meditation consists of walking slowly and purposefully, focusing on the motions of walking. Breathing meditation focuses on our breath and the motions of breathing. Tai chi is a form of movement meditation focuses our awareness on slow, relaxed and purposeful movement.
Mindfulness is a supportive strategy to help manage many mental health issues. It pairs well with medical treatments and counseling. Communities are increasingly providing retreats, meditation centers and classes on mindfulness meditation.
While the evidence continues to grow, why wait to learn how to mindfully meditate? It is a simple strategy that doesn't require a prescription or special equipment and can be practiced anywhere.