We are experiencing high call volumes:
Use your account on the Mayo Clinic app or patient portal to check symptoms, get care recommendations and make an appointment.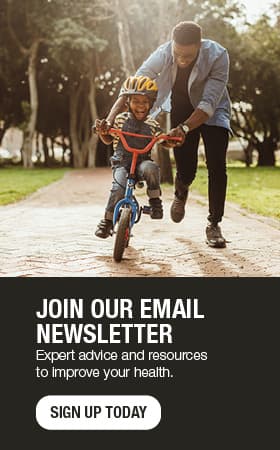 By Karen Hansen, Chaplain, Spiritual Health Services, Mayo Clinic Health System in Red Wing
Hospital patients usually have a long line of visitors coming through their door, from the admitting nurse to the consulting doctor, to the blood drawer, the therapist, the care manager, and more. All have a task to do and a role to play as part of the care team. There are questions to ask, tests to perform, goals to set, assessments to make, and protocols to teach.
Patients usually get this and try to be "patient" through the process. But as a hospital chaplain I find that patients really respond to someone who pays attention to them as a person, who asks, "Who are you? What's going on? What is this like for you?" Someone who reaches out to attend to basic spiritual needs.
I find that people dealing with health challenges generally need someone in their lives who will listen and try to understand their thoughts and feelings. Someone who is willing to help find meaning within adversity. Someone who can help them find a realistic hope within suffering or struggle. Someone who can help them feel connected to the wider world and not isolated in a hospital room. Whether that person is the hospital chaplain, their own minister, another member of the health care team, or a caring visitor is less important than the fact that spiritual needs are acknowledged.
A study published in the Journal of General Internal Medicine measured how many of over 3,000 patients in a survey reported having a spiritual or religious discussion while they were in the hospital, who that conversation was with, and how it affected the patient's opinion of their experience in the hospital.
Turns out that having such discussions is good for the patient and good for the hospital. Attention to patients' spiritual concerns boosted their satisfaction with doctors, confidence and trust in their physicians, their feelings about the teamwork between doctors and nurses, and their rating of the overall care received.
The study concluded, "These data suggest that many more inpatients desire conversations about religion and spirituality than have them. Health care professionals might improve patients' overall experience with being hospitalized and patient satisfaction by addressing this unmet patient need."
One would expect that hospitals with professional chaplains are addressing this need. But it is not the job of chaplains alone. It is a part of everyone's work in health care to pay attention to patients as whole persons, including their spiritual side.
What is your experience as a patient receiving spiritual care or as a caregiver extending it?
---
For the safety of our patients, staff and visitors, Mayo Clinic has strict masking policies in place. Anyone shown without a mask was either recorded prior to COVID-19 or recorded in a non-patient care area where social distancing and other safety protocols were followed.