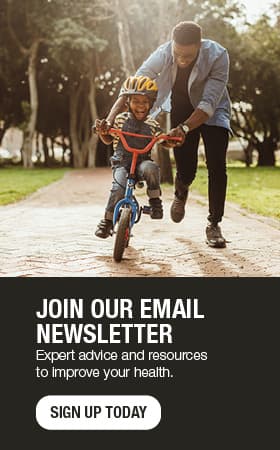 By Mayo Clinic staff
Sometimes, people are confronted with situations that feel like lemons — a skin or breast cancer diagnosis, sagging skin post-pregnancy or tired eyes after a long day at work staring at a computer. Plastic surgeons may refer to these situations as "making lemonade," that is, they can take a bad situation and make it better. They have the opportunity to ease a patient's mind and care for them at a vulnerable time, such as after a skin cancer diagnosis or a failed peripheral vision test at the eye doctor, and create quality surgical solutions to restore and enhance their lives.
One area where this is most gratifying is with an eyelid lift or blepharoplasty. This procedure is a fairly low-risk, straightforward process where excess skin, and sometimes fat, is removed from the upper or lower eyelids through very fine incisions.
A patient may go to the eye doctor feeling that their eyes are tired, fatigued or have trouble keeping them open. Sometimes, they may have a near miss while driving and feel that their field of vision isn't what it used to be or should be or they just have a vague sense of difficulty seeing. In some cases, the evaluation by their eye doctor shows their eyes are fine, but the tissues surrounding their eyes are the offending agent.
For these patients, a number of procedures may not only enhance their vision, but refresh their look by removing loose excess skin. As we age, the ability of the skin to snap back gradually decreases. This loss of elasticity may lead to the tissues around the eye drooping, which further may lead to shadowing or hooding of the brow, sad eyes, tired eyes, extra skin and puffiness. Eyelid skin is very thin and often will stretch and weaken as we age, leading to fine lines and bulging of the underling fat pads that cushion the eye. As these tissues stretch and droop, the eyebrow can sink into the field of vision. In these cases, the combination of an upper lid lift and a brow lift will not only improve the fatigued appearance, but re-position the drooping tissues to remove them from view. Patients are often referred to Plastic & Reconstructive Surgery due to the loss of their peripheral vision. After undergoing surgery, not only is their functional vision restored, but by replacing the sagging brow into a better position, and removing excess skin and bulging fat, the entire area around the eye is rejuvenated, leaving the patient with a younger, fresher appearance.
If you feel you're a candidate for an eyelid lift due to loss of sight, see your eye doctor for a vision check. He or she can recommend plastic surgery, if necessary.