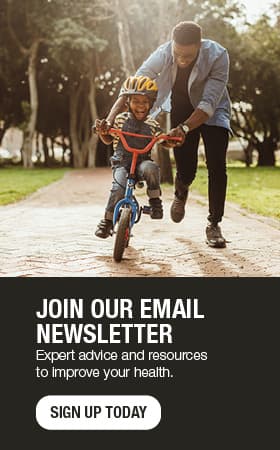 Maintaining pain-free function of an arthritic knee: You don't have to just live with it
I often hear people say they have a bad knee and there is not much they can do about it. Their parents had arthritis and lived with it, so it is something they will have to live with, too. Fortunately, there are many things that can be done so you don't have to just live with knee joint pain.
What is knee arthritis?
There are many types of arthritic conditions that affect your musculoskeletal system. The most common types found in the knee are osteoarthritis and rheumatoid arthritis. Osteoarthritis is when the cartilage that caps your bones wears away. Normal wear and tear over time and traumatic injuries cause this condition. It's the most common type of arthritis. Rheumatoid arthritis describes when your body's immune system mistakenly attacks your own joints. You may experience pain and swelling, and your bones and joints slowly erode and deform. You can get this type of arthritis at any age, but it is usually more common in adults age 40 or older.
So often when you experience arthritic pain, you think that rest is the best answer to help alleviate the pain. In fact, the opposite is true. Exercise is a recommended treatment for both osteoarthritis and rheumatoid arthritis.
What are the benefits of knee exercises for arthritis?
Benefits include:
Reduces pain by strengthening the surrounding knee muscles, specifically the hamstrings and quadriceps, allowing the knee to stabilize and better tolerate the impact that occurs when up and moving around.
Increases range and function. When experiencing pain, you often feel the need to avoid movement. Ultimately, this increases the stiffness of the knee resulting in more pain. By slowly increasing your range, you are keeping surrounding muscles limber, which decrease the compression and pain at that joint.
Supports healthy cartilage. Joint cartilage needs movement and stress to stay healthy. The synovial fluid that exists in the cartilage provides nutrients and lubrication to the joint, which helps decrease inflammation and improve function.
To ensure you get the most appropriate treatment and exercise, it is important to consult with your orthopedist and physical therapy team to set up an independent program.
Marcia Walker is a physical therapist in Rehabilitation Services in Lake City, Minnesota.