We are experiencing high call volumes:
Use your account on the Mayo Clinic app or patient portal to check symptoms, get care recommendations and make an appointment.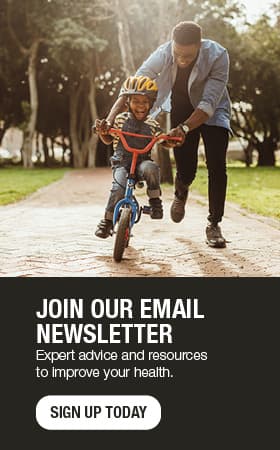 Losing Weight: More than its own reward
Working in Weight Management Services has many rewards. One of my favorites, of course, is seeing people succeed in their weight loss goals. I have been fortunate to help people lose weight that is necessary for medical reasons and others lose weight just to feel better about themselves. Losing weight is a challenge, but the results that come from following a successful weight-loss program pay off in more ways than one.
Our patients recently got the chance to take part in a nationwide challenge through Health Management Resources, a national health care company based out of Boston that specializes in medically managed weight loss. In this challenge, we had several people reap rewards for doing such a great job in their healthy lifestyle changes. Amy Lindemer of Prairie Farm, and Betty Heltne of Elk Mound, were two of 12 recipients of a six-month membership to Harry and David's "Fruit of the Month Club," while Lynda Johnson of Eau Claire claimed the grand prize of a week-long vacation to Hawaii for two.
The best reward for patients attending one of our weight loss programs is losing excess pounds and becoming more active and healthier. Many patients have had a lifetime of weight struggles and are determined to take the steps to improve their lifestyle. It's important that we focus on our successes and not our failures.
---
For the safety of our patients, staff and visitors, Mayo Clinic has strict masking policies in place. Anyone shown without a mask was either recorded prior to COVID-19 or recorded in a non-patient care area where social distancing and other safety protocols were followed.
Topics in this Post