We are experiencing high call volumes:
Use your account on the Mayo Clinic app or patient portal to check symptoms, get care recommendations and make an appointment.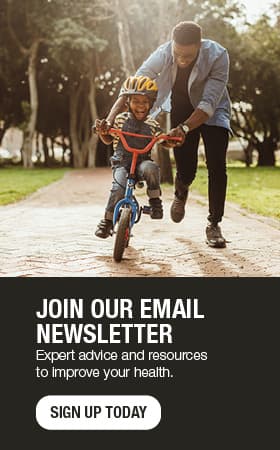 Look good and feel better with skin care
by Amber Evenson, R.N.
Cosmetic Services and Dermatology
Each day at work, I see people who have skin issues. Many skin problems seem to develop or become exacerbated as a person ages. Spots and discoloration are very common, especially for those who have spent a lot of time in the sun. Our dermatologists will often send people to me for a free consultation on skin care and/or recommended treatments for their particular problem.
One of the most important ways to take care of your skin is to protect it from the sun. Years of sun exposure can cause wrinkles, age spots and other skin issues. Also, using good skin products is very important. Make sure you are using a product that doesn't clog your pores and protects your skin from more damage.
After hearing what care and services are available for damaged skin, many will choose available treatments that can help with problem areas of skin damage. I have treated people with a variety of peels and treatments that are safe, have no or minimal down time, and help improve skin appearance. Most people feel that these treatments are reasonably priced and worth the time and money.
It's so rewarding to see how pleased people are with the results they receive from skin treatments.
---
For the safety of our patients, staff and visitors, Mayo Clinic has strict masking policies in place. Anyone shown without a mask was either recorded prior to COVID-19 or recorded in a non-patient care area where social distancing and other safety protocols were followed.
Topics in this Post