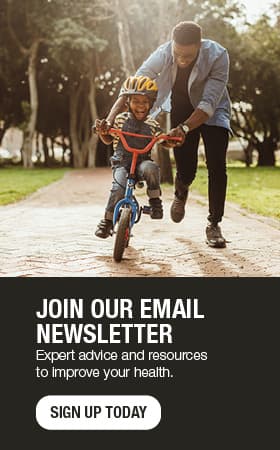 The planters that welcome guests at all Mayo Clinic Health System — Franciscan Healthcare sites, typically filled with flowers, have a new purpose and personality for 2015: Volunteers at each site have converted the planters to attractive and edible landscapes.
"Mayo — Franciscan is committed to encouraging staff, patients and visitors to grow, eat and prepare whole, natural foods," says Kathy Oslund, Nutrition Services and Clinical Dietetics. "The entrance planters are stunning visuals that remind us all that a beautiful landscape and simple, healthy food production can be harmonious."
The La Crosse hospital incorporated edibles into its campus landscaping in 2014, when large concrete planters at the entrance of the hospital were planted with a combination of dwarf sunflowers, heirloom tomatoes, peppers, purple cabbages, kale, sweet potato vine and salad greens, interspersed with annual flowers to attract bees and other pollinators.
A large perennial bed on the second floor patio was also converted to a vegetable-and-flower combination to produce zucchini, tomatoes, Swiss chard, beans, salad greens and cucumbers. The produce is served in the hospital cafeteria.
For 2015, Healthy Foods Committee members recommended that the organization also provide planters, seeds, starter plants and small-scale gardening instructions to volunteers at its affiliated clinics in Arcadia, Caledonia, Holmen, La Crescent, Onalaska, Prairie du Chien, Sparta and Tomah.
Shawn Dutchin, Practice Operations in Arcadia, Holmen and Onalaska, approached providers, nursing staff and front desk staff at those sites to ask for volunteers to care for the planters. "They were absolutely interested," says Dutchin. "Staff uses the plantings as conversation starters. Patients see them as they walk in and ask about them. One pediatrician uses the planters as a reason to talk with kids and their parents about how easy it is to grow their own healthy foods."
More than two dozen volunteers at eight sites oversee planting, weeding and harvesting of the edible landscape planters. When it's ready, produce is set out for staff and patients to take as they choose.