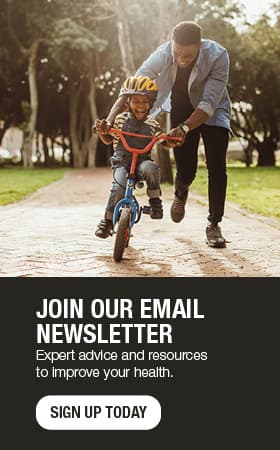 by Kathy Schmiedeskamp, Director
Many families are facing a serious, life-limiting illness for the first time. This can be overwhelming for the patient and the entire family, especially if you don't know where to turn for answers and support.
If you're not sure what options are right for you and your family, this brief questionnaire may help.
Have you or your loved one:
Been hospitalized or gone to the emergency room several times in the past six months?
Been making more frequent phone calls to your physicians?
Started taking medication to lessen physical pain?
Started spending most of the day in a chair or bed?
Fallen several times over the past six months?
Started needing help from others with:

Bathing?
Dressing?
Eating?
Getting out of bed?
Walking?

Started feeling weaker or more tired?
Experienced weight loss, making clothes noticeably looser?
Noticed shortness of breath, even while resting?
Been told by a doctor that life expectancy is limited?
If the answer is "yes" to any of these questions, hospice care may be worth exploring for you and your loved ones. If hospice isn't the answer at this time, it doesn't mean you don't have other options and resources available to you.
To find out if you or your loved one may benefit from home health or hospice care, contact Home Health & Hospice at 715-831-0100 or 1-800-236-8408.
Kathy Schmiedeskamp is director of Mayo Clinic Health System Home Health & Hospice in northwest Wisconsin.