We are experiencing high call volumes:
Use your account on the Mayo Clinic app or patient portal to check symptoms, get care recommendations and make an appointment.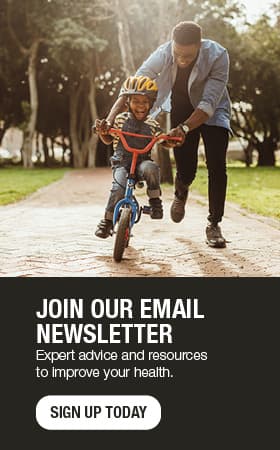 I woke up at 3 a.m. experiencing a common problem
Now as I write that, many of you may be thinking that I had to urinate. Well, sorry to disappoint you. Perhaps we will cover that in another installment. When I woke and put my feet on the floor, my feet hurt when I stepped on them. It got better as I walked a bit.
This is a fairly common condition, usually caused by tightness of the tissue in the bottom of the foot. I am on my feet a good deal during the day, so my feet get a lot of use. At night, they tighten up from time to time. This is commonly known as plantar fasciitis, a painful condition of the connective tissue, or fascia, of the bottom of the foot. This is common for people who are on their feet for their jobs, such as factory workers, teachers, wait staff and postal workers. It often affects athletes, too. Runners can suffer with this as they train longer miles on hard roads.
There are many strategies that people will try to relieve this, the most common being inserts in shoes which offer more support. Personally, I have tried them and found they did not help. I practice traditional Chinese medicine, and a big part of this is Tai Chi — keeping my body moving and honoring what I am experiencing. I do barefoot exercises every day with the intention of keeping my feet active and strengthening the muscles and connective tissue of my feet. Usually, this and changing shoes helps me, so I found that the inserts made my problem worse, further inactivating my feet.
Another common strategy is to roll a golf ball or specialized massage ball under the foot. This is if you do not have a provider who can work on your feet.
Acupuncture and massage therapy can help this situation greatly; unfortunately, the treatment is not pain free. The areas treated, whether we use a ball, hands or needles, are very sensitive. Manual work can be uncomfortable, and on occasion, the ball can be downright painful. Personally, I find acupuncture to be the least painful treatment of all as the needles only hurt when inserted. They are placed in specific spots that have been shown to affect the tissue and additional systemic spots if there are root issues identified. Sometimes, electric stimulation also is used to reduce the pain. Usually, people receive treatment once to twice a week for two to four weeks depending on how severe the condition is and how they respond.
On this particular day, I received acupuncture for this condition, and the pain improved greatly. Since my job does not allow me to stay off me feet, I will continue my exercises and treat the pain again a few days later.
If you experience plantar fasciitis, you may want to try this approach, as well.
---
For the safety of our patients, staff and visitors, Mayo Clinic has strict masking policies in place. Anyone shown without a mask was either recorded prior to COVID-19 or recorded in a non-patient care area where social distancing and other safety protocols were followed.
Topics in this Post