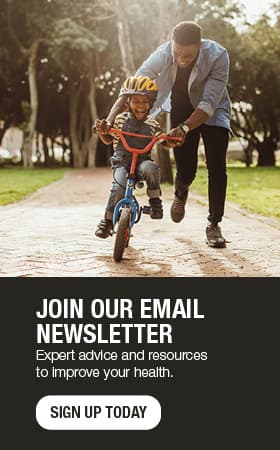 Oh, deer! Hunting for happiness this time of year
Vivid fall colors, crisp cool air, the smell of fresh apple pie. Autumn can a beautiful season for many people. For others, it is the start of a season that leads to a lonely and sometimes stressful time of year: Opening season for deer hunting. In many parts of the upper Midwest, October and November is prime time for hunting. Ask a group of hunters about their favorite fall hobby and you will likely hear excitement in their voices about joining up with their fellow hunters to form hunting parties, sitting in tree stands and hoping they'll nab the elusive whitetail 10-point buck this year. While hobbies are good and even healthy, some hunters seem to focus the majority of their time and energy to the sport. If you have an avid hunter in your family, you know they might partake in bow, shotgun and muzzle loader seasons, which can span up to three months!
Now, ask the spouses of those hunters and the responses might sound a bit different. Often, the wife or partner is on her own for extended amounts of time and is classified as a "hunting widow." What once were shared responsibilities in the household now fall solely on the shoulders of the hunter's spouse. This may include additional house and yard work, caring for children, cooking, cleaning, financial management and more. The share of workload can shift significantly and over an extended period of time a spouse may feel overwhelmed and under-happy.
Happiness and your well-being doesn't have to be sacrificed. Here are some strategies to cope and manage stress levels during hunting season:
Take time for yourself and seek out one new activity that you've wanted to try
Plan a fun outing or two with friends or family members
If you have young children, involve them in fun and healthy activities such as cooking a meal with you, going for a walk, arranging a play date with friends
Discover a new hobby for yourself
Practice mindfulness in the moments when your stress level increases
Focus on activities you enjoy and value
Don't be afraid to ask for help from family, friends and neighbors
Have a conversation with your partner about equal time for family and hobbies
Whatever the season — or reason — for feeling lonely, sad or stressed, know that there resources to help you. Sometimes just having a close friend or family member listen to your thoughts and feelings can help you work through it. Other times, the expertise of a professional counselor can help. If you have trouble sleeping, poor appetite, anxiety or agitation, or feel depressed, contact your health care provider. Remember, seasons do change but your well-being doesn't have to.
Jolene Swanson is a family medicine and women's health nurse practitioner at Mayo Clinic Health System in Lake City.