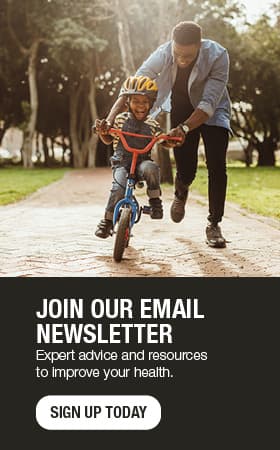 How to enjoy a holiday meal without guilt
Between Halloween candy, Thanksgiving feasts, and other holiday celebrations, I understand just how hard it is to eat healthy during the holidays. It can be painful causes reaching for the veggie tray instead of the cookie platter. The good news is I chatted with registered dietitian Diane Dressel, who provided some great tips on how to stay healthy during the holidays.
Pre-Plan
The most important thing to sticking to your diet plan is to not go into a tempting situation unprepared. The more you plan ahead, the better prepared you'll be when temptation is served to you on 10 different plates.
Recommended steps for pre-planning:
Call the hostess ahead of time. Figure out what dishes they're serving so that you're aware of what you're walking into. Also, let your hostess know your diet plan. More often than not, they'll accommodate by providing a dish specifically for you.
Pack foods to take with you. Are your hosts not providing enough healthy alternatives? No problem, bring a healthy dish that you can contribute to their spread.
Eat before a party. Don't go hungry. There's a reason you don't grocery shop on an empty stomach. Same goes for attending that holiday party hungry. If you go filled up on veggies and healthy protein, you'll be less inclined to indulge in the pecan pie.
Know your limits. It's the holidays. Of course it's okay to enjoy a treat here -and- there. However, if you find yourself reaching for two, three or ten more after the first, avoid the situation by not having any at all. It's important to be honest with yourself and know if you're able to stop after one treat.
Be educated on what you eat
Dressel told me the average American gains four to seven pounds between Thanksgiving and New Year's day. Most people have no idea just how many calories are in one serving of their holiday food, and then they load up on multiple helpings. There are many sites out there that will provide you with the calories that are in your foods. I used Self magazine's nutrition database to find my numbers.
Here's a calorie breakdown of a typical holiday meal.
This chart only shows one serving of each food. People not only load up on more than the average serving size the first time around but they often return for additional servings. I know I usually do.
It's shocking but between the multiple food helpings, treats and beer, Dressel told me people consume about 7,500 calories on Thanksgiving. That number isn't far off when it comes to other holiday meals either.
Thanksgiving isn't the only calorie-concerning day to be aware of. Dressel says it's the multiple holiday parties and New Year's alcohol consumption that leads to serious weight gain during the holiday season.
People fall into these unhealthy habits the minute they start buying Halloween candy and then the holiday season opens doors for all sorts of parties with offices, friends and family.
The best thing you can do is replace unhealthy dishes with healthier alternatives. You can still have your creamy mashed potatoes, but cut some of those calories by using fat-free skim milk instead of whole, and leave out the butter.
Exercise
Want to ensure you have a little leeway for indulgence? Then you need to make sure you're burning some extra calories. Dressel recommends exercising first thing in the morning on holidays. It's unlikely you'll feel up for a workout at the end of the day after all your holiday festivities.
Dressel also recommends getting some exercise in between the holiday activities. Try going on a 20 minute walk after the big meal.
If you feel stressed for time, check out my tips on fitting in a quick workout.
Treat yourself
Enjoying the holidays is all about balance. This time of year is a time meant to spend with family and friends and celebrate the joys in life. If that means having a cookie here, and some New Year's champagne there, by all means do that. However, remember the holidays don't have to be a time to sabotage your diet.
It's all about controlling your environment but don't be hard on yourself if you splurge a little. Life would be unfair if we couldn't enjoy a treat here and there. Just be sure to keep up with your healthy diet and workout routine between holidays and try to limit high-intake of calorie dense foods on those special days.
So enjoy your holidays the happy, balanced, and healthy way.
My Healthy Holiday Treat!
My grandma's pumpkin bars are one of my favorite treats to indulge in during the holidays, so I'm not quite ready to give them up, and who doesn't love adding cake into the mix? Luckily, I don't have to give up the treat yet. Here is a guilt-free, healthy alternative whose pumpkin contents are packed full of vitamin A. Better yet; this treat still satisfies your holiday sweet tooth!
---
For the safety of our patients, staff and visitors, Mayo Clinic has strict masking policies in place. Anyone shown without a mask was either recorded prior to COVID-19 or recorded in a non-patient care area where social distancing and other safety protocols were followed.
Topics in this Post