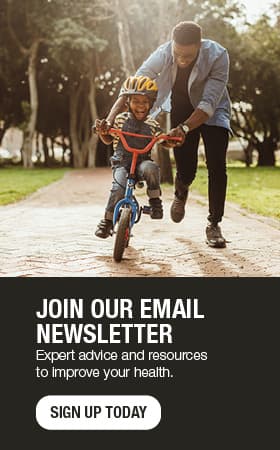 Convenience stores have the opportunity to offer healthier options
I used to think of convenience stores as anything but healthy, with 32-ounce sodas and rolling hot dogs and day-old donuts. However, changes may be coming. Due to the convenience and accessibility of these stores, there's a large opportunity to change the way Americans eat.
According to the National Association of Convenience Stores (NACS), 160 million people visit a convenience store daily. There are three times as many convenience stores as supermarkets in the United States. Consumer data indicates that 84 percent of convenience store purchases are consumed within the hour. This puts convenience stores in a prime spot to shift the eating habits of Americans and improve nutritional intake.
Meeting consumer needs
Since 1927, when the world's largest operating convenience store started, 7-Elevens began offering basic staple items, such as bread, milk, eggs and ice, which led to a significant increase in sales. This drive to meet consumer needs led to domination of the food and beverage market.
Now, many convenience stores are open 24 hours a day, offering fuel, household items, snacks and beverages. Some stores are striving to provide healthful options. According to Technomic, Inc., a food research and consulting firm, 53 percent of consumers reported they would visit a convenience store more often if healthy foods were readily available.
For the millions of rural Americans who don't live close to supermarkets, convenience stores play a vital role in providing basic foods to this group of people. Some convenience stores also participate in SNAP (Supplemental Nutrition Assistance Program), which offers individuals in need an opportunity to gain access to basic foods. In turn, convenience stores may be improving public health in lower-income communities.
Healthier foods at convenience stores
Many convenience stores have hired registered dietitians to not only cut calories, sugar, excess fat and sodium, but also provide nutrition labeling expertise, product innovation and offer ways to increase access to healthy foods, such as whole grains and fresh produce, in a world where fast, easy and cheap dominate the shelves. More than 1,000 convenience stores have joined the campaign to offer healthful options.
What is a healthy convenience store?
So, what does a "healthy" convenience store look like? I imagine a store where fresh fruits and vegetables dominate the shelves. They are clean, ready to eat and displayed in attractive baskets that draw the human eye. The cooler units are used to keep produce and perishable foods fresh. Healthier choices are placed in prominent areas of the store, near the entrance or by the register. Sugary beverages, old donuts and rolling hot dogs are either eliminated or placed in less popular areas of the store. Weekly ads and coupons featuring healthy foods are available to all consumers, and registered dietitians are available at busy times to answer questions and give advice.
Anne Harguth is a Mayo Clinic Health System in Waseca dietitian.