We are experiencing high call volumes:
Use your account on the Mayo Clinic app or patient portal to check symptoms, get care recommendations and make an appointment.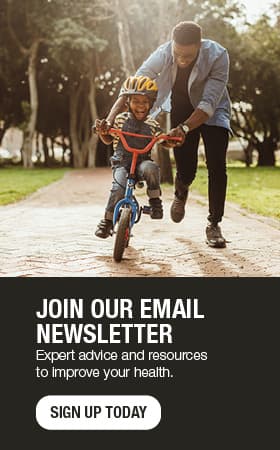 Health benefits of bariatric surgery
Weight loss surgery, also referred to as bariatric surgery, is becoming a tool to help severely obese people lose a large amount of weight with a good chance of keeping it off.
The primary goal of the surgery, however, is to relieve or avoid health problems related to being extremely overweight. A number of clinical studies show that weight loss surgery may lead to improvement in some of the health problems impacted by obesity such as Type 2 diabetes, high blood pressure, sleep apnea, urinary stress incontinence and issues related to infertility among others.
Weight loss surgery works by helping you lose weight by restricting the amount of food you can comfortably eat and drink at one time and/or by reducing the amount of calories your body can absorb. If you follow diet and exercise recommendations, you can keep most of the weight off.
Not everyone who is obese is an appropriate candidate for bariatric surgery. Qualification for weight loss surgery is typically governed by the National Institutes of Health (NIH) clinical guidelines. A body mass index number is assigned to you based on weight and height. The guidelines state you may be a candidate for bariatric surgery only if your body mass index (BMI) exceeds 40 or if your BMI is 35 to 39 and you have severe weight-related health problems.
Are you a candidate for bariatric surgery?
Do you have a BMI greater than 40 or are you 100 pounds overweight?
Have you tried other medically managed weight-loss programs without success?
Are you dedicated to changing the way you live?
Are you dedicated to frequent follow-up sessions after surgery?
Are you aware of the potentially serious complications associated with bariatric surgery?
Do you avoid the use of drugs, alcohol and tobacco products?
Are you over the age of 18?
If the answers to these questions are "yes," then you may be ready for bariatric surgery.
---
For the safety of our patients, staff and visitors, Mayo Clinic has strict masking policies in place. Anyone shown without a mask was either recorded prior to COVID-19 or recorded in a non-patient care area where social distancing and other safety protocols were followed.