We are experiencing high call volumes:
Use your account on the Mayo Clinic app or patient portal to check symptoms, get care recommendations and make an appointment.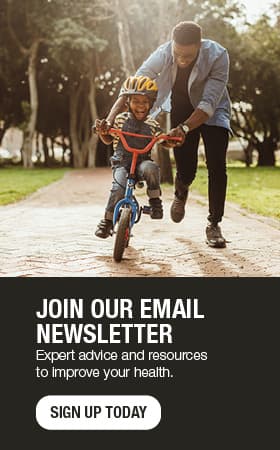 By Karen Hanson, Chaplain, Spiritual Health Services, Mayo Clinic Health System in Red Wing
Have you ever experienced healing in your life simply through someone's presence with you, someone who was there, who listened and cared?
I experienced it firsthand many years ago as a young seminary student. I had an emergency laparotomy, a scary thing in itself. I had much support from my family, friends, and pastor. But late one night I found myself fearful of the pathology report. My pain medication was wearing off and I couldn't have more for another hour. It was dark. My roommate, whom I had not even seen yet because the curtain between us was pulled, was snoring. I cried.
Then, out of the darkness, a voice. A confident rendering of the 23rd Psalm, "The Lord is my shepherd…" I listened and immediately began to calm as the familiar words anchored me in the reality of God's care through whatever came my way. The woman behind the curtain heard my cry and responded in a way that comforted me. She noticed that I was in pain and she cared. She was a healing presence for me in my dark night.
Susan Cutshall, a hospice chaplain in Seattle, describes healing presence as "being consciously and compassionately present, here and now, with other people, believing in and affirming their wholeness, wherever they are in life."
We can't fix everything or cure all ills. But we can, within all our relationships, be a healing presence by paying attention, conveying our care through listening, sharing another's burden for a while, and embodying the reality that we are not alone, that someone cares.
Health care today is amazing. There's so much that can be done to fix, cure, and mend people's illnesses and injuries. But it is healing presence, that caring relationship, the belief in and affirmation of the wholeness of the other person no matter what, that truly heals.
Who has been a healing presence in your life?
Who needs your healing presence today?
---
For the safety of our patients, staff and visitors, Mayo Clinic has strict masking policies in place. Anyone shown without a mask was either recorded prior to COVID-19 or recorded in a non-patient care area where social distancing and other safety protocols were followed.