Posted By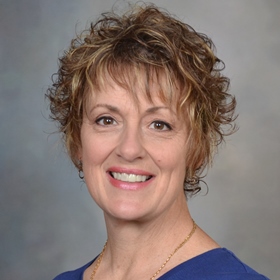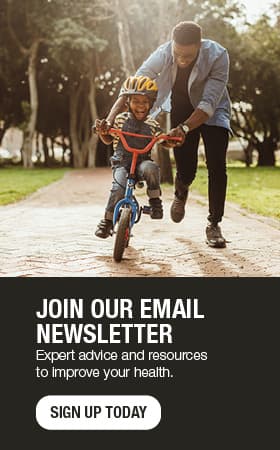 Harvest safety tips for farmers
During the harvest season, farmers spend countless hours in combines, tractors, trucks and other equipment in fields and on roads.
"Living and working on a farm can be very rewarding; however, heavy equipment and long hours can increase your risk for injuries," says Dawn Mihalovic-Bayer, physician assistant. "Fatigue, stress and medication can cause you to lose focus. Be sure to get enough sleep and take frequent breaks so you can safely enjoy your life on the farm."
Mihalovic-Bayer recommends the following safety tips to make harvest time as safe as possible:
Equipment Safety
Turn equipment off before making repairs or adjustments. Do not reach into equipment while parts are moving.
Do not remove safety shields, roll bars or guards.
Avoid wearing baggy clothing, loose jewelry or long hair near moving equipment.
Use safety glasses, noise protection and other precautions, including masks, when using chemicals and pesticides.
Never leave running equipment unattended.
Pay attention to all safety information. Read the operator's manual and warning decals.
Inspect the equipment, and correct any hazards before operating.
Identify hazardous areas on equipment, and make sure you stay away from moving parts. Beware of pinch points, shear points, wrap points, pull-in areas, thrown objects, crush points, stored energy hazards and freewheeling parts.
Shut down equipment, turn off the engine, remove key and wait for moving parts to stop before dismounting equipment.
Keep bystanders and others away from equipment operation area.
Road Safety
When on the road, make yourself easy for drivers to see by using the equipment's lights and flashers, especially in the early mornings and evenings.
Drive at speeds that will allow you to maintain control at all times.
Avoid busy roads when possible.
If there is a line of cars behind you and a suitable shoulder is available, pull over and allow traffic to pass.
Stay alert for hazards, such as soft shoulders, narrow bridges, loose gravel, bumps, potholes, and deep ruts.
Dawn Mihalovic-Bayer is a physician assistant in the Emergency Department in Barron, Wisconsin.