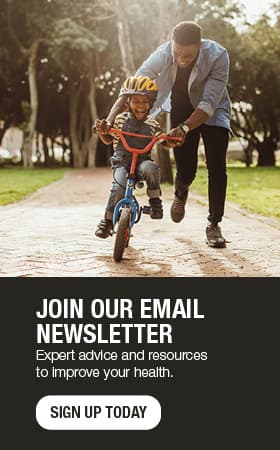 Knowing your starting fitness level will help you set goals you feel you can achieve, resulting in a bigger change and continued motivation. Use the Get Fit Assessment to determine your starting fitness level, create goals and monitor your progress after six and 12 weeks. The assessment will evaluate:
Heart rate zones
Pushups
Situps
Sit-and-reach
Running/jogging/walking
Body mass index (BMI)
The charts provided can be a useful guide to help you generate ideas of where you would like your progress to be for your next assessment. Please discuss questions about getting fit with your health care provider.