We are experiencing high call volumes:
Use your account on the Mayo Clinic app or patient portal to check symptoms, get care recommendations and make an appointment.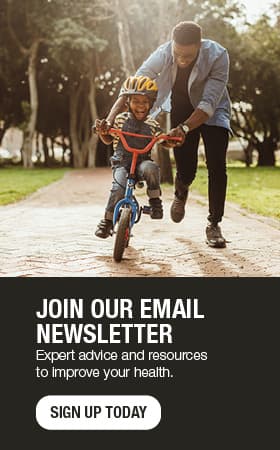 Friends don't let friends fall off their diets during the holidays
"C'mon. One bite's not going to hurt you." "It's the holidays. Live a little."
There's one in every crowd: holiday diet saboteurs. Whether it's among co-workers, family or friends, they're out there. And although their intentions might seem harmless enough, they can derail months of concerted effort in losing weight and improving one's health.
But people can stay on track with their weight loss goals amid saboteurs during the holiday feasting season. When caught in a situation where someone is applying food pressure, having a couple stock responses at your disposal, such as:
"No thanks. I'm already really full."
"It looks great. Maybe you could wrap some up for me to take home for later?"
If you know someone is trying to lose weight, here are some ways to become a food friend instead of a foe:
Offer to take a walk instead of going out to eat for lunch
Become a "get healthy" buddy by offering encouragement instead of peer pressure
When bringing treats to the office or hosting a party, offer low-calorie alternatives
Ask what you can do to be supportive
Mutual support can go a long way.
---
For the safety of our patients, staff and visitors, Mayo Clinic has strict masking policies in place. Anyone shown without a mask was either recorded prior to COVID-19 or recorded in a non-patient care area where social distancing and other safety protocols were followed.
Topics in this Post