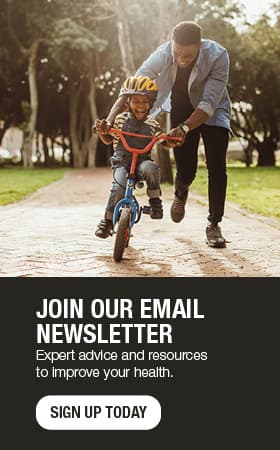 4 common flu misconceptions
By Mayo Clinic staff
Talk about the flu is everywhere. With last year's outbreak ranking as one of the worst in a recent history, it's no wonder the flu is a hot topic of conversation —especially as the weather cools and flu season approaches. But it's not just the virus that causes issues. Common myths often keep people from taking necessary steps to prevent it. Let's uncover the truth behind some common influenza myths.
Myth No. 1: Flu vaccines can give me the flu
This simply is not true. Injectable flu vaccines are composed of portions of inactivated flu proteins, and it's impossible for them to cause the flu. Nasal spray vaccines have live, weakened flu organisms that can't multiply or cause disease.
Myth No. 2: Flu shots never work
False. Healthy people who receive a vaccine that matches viruses causing the disease experience superb protection from the flu. Individuals who are unhealthy or in the frail elderly group do not see the same level of protection.
It's important to remember that flu vaccines aren't perfect, but they are the best defense we have against serious flu-related afflictions.
Myth No. 3 Flu vaccines are dangerous, especially for pregnant women
This also is false. Not only is an injectable flu vaccine safe for expectant mothers, it is highly recommended. A recent large study showed significant increases in maternal death among unvaccinated women infected by influenza. However, pregnant women should avoid nasal vaccinations as these have not yet been studied in pregnant women.
Myth No. 4: The flu isn't a big deal
Once again, false. The flu should be taken seriously, regardless of age or physical condition. It's not a minor illness. Serious complications and deaths result every year due to the flu. In fact, up to 40,000 Americans die from influenza and its complications in an average year.
Infants and young children, those with chronic medical conditions, the elderly, pregnant women and people who are obese see a higher instance of flu-related complications and death.
Here are some tips for avoiding illness:
Wash your hands thoroughly and frequently with warm water and soap or alcohol-based hand sanitizer. This is particularly important before leaving the bathroom, eating or touching your face. A good rule of thumb is to wash your hands for 20 seconds — about as long as it takes to sing "Happy Birthday." Use a paper towel to shut off the faucet and open the door while in a public restroom. This will keep you from recontaminating your hands.
Don't smoke. In general, smoking makes you more susceptible to illness.
Cover your cough with the crook of your elbow.
Avoid others who are sick, and stay home from work or school if you are ill.
Keep your vaccines up to date. Aside from the seasonal flu shot, the most important vaccines include measles, mumps and rubella (MMR), and the relatively new Tdap for tetanus, diphtheria and acellular pertussis (whooping cough).
Learn how to clean up your hand-washing skills, and download a flyer and coloring sheet about hand-washing.