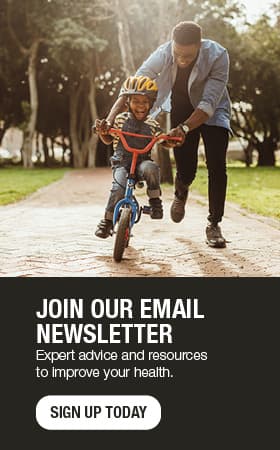 Fall Festival on the Farm shows off the best of sustainability
Every autumn, there is an opportunity in the La Crosse area to celebrate the changing of the seasons with an afternoon of nature-based educational and artistic activities, locally grown foods and lively entertainment for the entire family at the Fall Festival on the Farm. This year's event, at Deep Roots Community Farm, is Saturday, Sept. 12, from 2-7 p.m.
Organized by GROW La Crosse, Fall Festival on the Farm features fun activities that let kids celebrate nature while learning more about organic, sustainable farming and healthy foods. Mayo Clinic Health System — Franciscan Healthcare is the corporate sponsor of the organization.
"GROW La Crosse and Fall Festival on the Farm are a perfect collaboration for our organization, which is committed to encouraging people to grow, eat and prepare whole, natural foods to support good health," says Teri Wildt, director of community engagement for the medical organization.
Educational activities at this year's festival include how-to instruction for building a food forest (a gardening technique that mimics a woodland ecosystem by substituting edible trees, shrubs, perennials and annuals) in your yard, using native plants, vermicomposting (how to use worms to break down food scraps) and setting up a garden using saved seeds from the prior year's effort.
"Kids can also learn to make seed bombs using native prairie seeds, including the milkweed that is the sole food source for monarch caterpillars, to place in their own yards," says Ana Skemp, festival and one of GROW La Crosse's cofounders. "The festival's insect identification walk is also popular. Kids use insect nets, magnifying glasses and specimen jars and learn all about each insect they find."
Both children and adults can participate in group art projects, including an opportunity to learn to felt wool and creation of a block-printed monarch butterfly on milkweed.
"Foodies are also rewarded," says Skemp. "Tickets for the event include a full, organic meal that features seasonal, locally sourced and professionally prepared foods." Local beers and wines are available, as is live, local music and entertainment.
"Silent auction items include a year's supply of Organic Valley milk, a stained glass window that depicts vegetables, baskets of local organic vegetables and hand-crafted jewelry," says Skemp. "These artisan crafts and foods items are always popular."
Skemp expects the festival to draw more than 800 participants this year, including at least 100 volunteers — students from UW-L and Viterbo programs and community members. "The festival is held in a 5-acre field on the farm surrounded by views of the beautiful autumn landscape," she says.
Get more information about the Fall Festival.