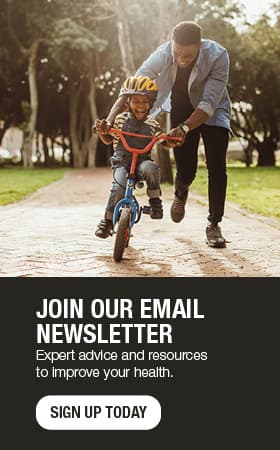 Expand their food horizons: Get your kids in the kitchen
Getting kids in the kitchen and experimenting with new foods increases the chances they will eat whatever they prepare. When kids are helping in the kitchen, they'll learn about the time it takes to prepare food and how to use tools to make it on their own.
When kids are in the kitchen, try these techniques to get them involved:
Don't be nervous.
Yes, there are sharp knives and food sanitation issues, but it's important for kids to learn, especially when you're there to help.
Make it fun.
Give the food fun names, turn on some music and put on an apron.
Let them help with some of the prep work.
Kids can help gather ingredients, rinse fruits and vegetables, and use safer tools, such as vegetable sheers or peelers.
All parents sometimes can struggle with getting their kids to eat healthy meals and enjoy them. If it's challenging to incorporate new fruits and vegetables, try pureeing and putting them into existing recipes they already enjoy, such as smoothies. You never know what your child may end up enjoying. Even the pickiest of eaters can surprise you.
Watch nutrition educator Katie Johnson to learn more about getting your kids to eat healthy: