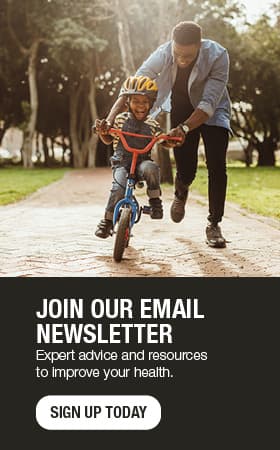 Eat healthy at holiday parties
Eating healthy at holiday parties sounds like an oxymoron, doesn't it? After all, it is a party and there is rarely a holiday party without some of our favorite foods. If it was just an occasional party, would we even need to worry about being health conscious? Probably not, but the key word here is occasional. Let's face it, food is social for us, and tempting treats are more than occasional. During the holidays this ramps up even more. So, it's a good idea to make an effort this holiday season so you don't have to worry about gaining weight that doesn't come off.
Consider these tips to help you make healthier choices at those holiday parties:
Avoid going to a party hungry.
When you walk into a party hungry, all you'll see is that beautiful table of food. This can make it very hard to make mindful decisions about what you'll eat, and you'll likely eat too much. Eating something with lean protein or fiber just before going will take the edge off, enough for you to say hello to the other guests and make intentional decisions when at the buffet.
Do not stand next to the buffet.
Why is it that people at parties always end up in the kitchen? That is where the food is, of course! Eating while at the buffet leads to mindless eating, which leads to more calories consumed. If you look close enough, the host usually has plates and utensils there for you. Portion out your food onto your plate, grab a friend or someone you would love to catch up with, find a spot and sit down and eat – away from the buffet.
Savor your favorites.
Two important words here: savor and favorites. Slow down and enjoy the taste of the food. When you eat quickly, you consume more calories and don't enjoy the food as much. Pick the foods you have been looking forward to. Don't fill yourself up on foods you can get any time of year (i.e. chips and salsa). You will eat these and likely still go for your favorites.
Bring your own healthy dish.
It can be hard to access ingredient details of the dishes at a party – that information isn't usually available. However, If you bring your own healthy dish, you know it is a healthy option for you.
Plan ahead.
Think about what you might eat before you go to the parties. You can adjust the size of your lunch that day to make up for extra calories, or you can make a plan to exercise more that day or the day after. But thinking about it beforehand gives you a better chance for mindful eating and healthier decisions.