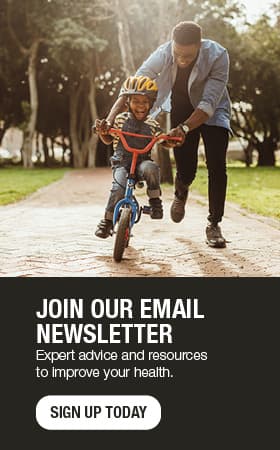 Don't let a fear of COVID-19 stop you from seeking needed emergency care
Before the world was fighting a global pandemic there was no question about what to do if a person was experiencing severe symptoms or a medical emergency — seek immediate care at a hospital's Emergency Department. But fears of contracting COVID-19 have people questioning if it is safe to seek care in clinics, hospitals, but most specifically emergency departments.
"We are seeing a nation-wide trend of patients delaying care for symptoms like chest pain, sudden abdominal pain or injury due to a fear of COVID-19, says Deepi Goyal, M.D., Emergency Medicine physician at Mayo Clinic Health System Albert Lea-Austin. "Unfortunately, this delay means when patients do seek care they are sicker and may need more complex care and may even experience harmful, long-term outcomes."
It is safe to seek emergency care at all Mayo Clinic Health System locations.
While health care providers are trained to and routinely do care for patients with communicable diseases, Mayo Clinic Health System has implemented additional safety strategies to keep patients and staff safe from COVID-19. The strategies include:
Screening staff for a temperature and other symptoms before every work shift
Providing staff additional training and education on Personal Protective Equipment (PPE)
Requiring masks for all patients and staff to reduce overall risk of transmission
Enhanced cleaning and decontamination practices
Separating patients with COVID-19 symptoms from asymptomatic patients
Using tele-health services to screen patients to reduce patient and staff exposures
Dr. Goyal shares, "Even during the COVID-19 pandemic, cardiovascular disease, unintentional injuries and accidents, respiratory illnesses, strokes, complications from diabetes, kidney related conditions, and intentional self-harm still occur and are among the leading causes of death. These conditions continue to require emergent treatment and evaluation and patients should not delay care."
COVID-19 has required many changes to normal everyday life, including the way people receive health care. But, it has not changed the fact that people experience severe symptoms and injury. If you, or your loved ones, experience any of the following symptoms please seek emergency care or call 911:
New or severe chest pain
New, severe or sudden onset abdominal pain
Stroke-like symptoms
New or rapidly changing altered mental status or confusion
New or sudden shortness of breath, or worsening shortness of breath that is inhibiting your ability to safely care for yourself at home
New orthopedic injury with severe pain, weakness, numbness or deformity
New or acute mental health condition
Intentional self-harm, suicidal or homicidal thoughts
Learn more about how Mayo Clinic Health System is providing safe in-person care.
Deepi Goyal, M.D., is an Emergency Medicine physician in Albert Lea and Austin, Minnesota.