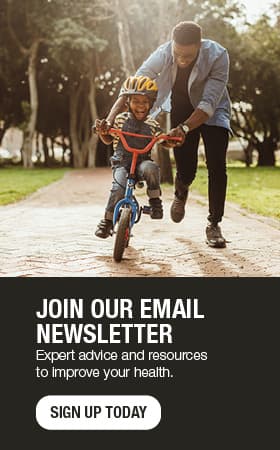 Diabetes awareness: Striding toward a healthier you
By Mayo Clinic Health System staff
Diabetes is a disease that affects millions of lives in this country. More than 29 million Americans have been diagnosed with diabetes and another 8 million remain undiagnosed, per the Centers for Disease Control and Prevention (CDC). Roughly 86 million people are estimated to have prediabetes, which is a risk factor for developing type 2 diabetes. One out of three people in this country will develop diabetes in his or her lifetime.
1. What is diabetes? Diabetes is a group of diseases that is characterized by higher than normal sugar (glucose) levels in the blood stream. It may be caused by insufficient production of, or resistance to, a hormone called insulin. There are several types of diabetes:
Type 1 diabetes is usually diagnosed in children and young adults and was formerly referred to as juvenile diabetes. Type 1 is caused by the body not producing enough insulin.
Type 2 diabetes is the most common form of diabetes and affects millions of Americans – both diagnosed and undiagnosed. With type 2 diabetes, the body either resists the effects of insulin or doesn't produce enough insulin. Aging, obesity and inactivity are some of the risk factors.
Gestational diabetes may occur during the latter half of pregnancy in women who did not previously have diabetes. Gestational diabetes increases the risk for type 2 diabetes later in life. Monitoring blood sugar, following a meal plan and regular activity are part of the treatment plan to keep the mother and child healthy.
Prediabetes is a condition where blood sugar levels are abnormally high, but not high enough to be classified as type 2 diabetes. Individuals diagnosed with prediabetes may have an opportunity to change their course of disease through weight reduction and regular exercise.
2. What are symptoms of diabetes? Prediabetes often has no symptoms. Some of the common symptoms of diabetes include:
Frequent urination
Excessive hunger and/or thirst
Fatigue
Unusual weight loss
Sometimes no symptoms
Additional signs of type 2 diabetes may include:
Blurred vision
Frequent and recurring infections
Tingling and numbness in the hands and feet
Slow healing cuts
If you have any concerns or questions about diabetes, it's important to speak with your health care team.
3. How serious is the impact of diabetes? According to the CDC, diabetes is the seventh leading cause of death in the U.S., accounting for 70,000 lives lost in 2009.
Diabetes may present a myriad of potential long-term complications, including increased risk of heart disease, stroke, and damage to the eyes, feet and kidneys. Diabetes is the leading cause of kidney failure, according to the American Diabetes Association.
In gestational diabetes, the baby may grow too large, may be at risk for early (preterm) birth, jaundice, low blood sugars and type 2 diabetes in their future.
4. How can I manage and prevent diabetes?Weight management begins with balanced meals and building a healthy plate. That includes fruits, vegetables, whole grains, low-fat dairy, lean meats and reducing fats and added sugars.
Regular physical activity improves your body's ability to use insulin and may lower blood sugars for up to 24 hours. Moderate activity is encouraged, 30 minutes a day, most days of the week.
A chronic disease like diabetes can be managed in cooperation with your health care team. Education helps you have a better understanding of the disease. With education and lifestyle changes, you will make significant strides toward becoming a healthier you.
Check out this video of my expert colleagues, Linda Carruthers, registered dietitian nutritionist, and Julie Schema, registered nurse and certified diabetes educator, discussing diabetes prevention:
---
For the safety of our patients, staff and visitors, Mayo Clinic has strict masking policies in place. Anyone shown without a mask was either recorded prior to COVID-19 or recorded in a non-patient care area where social distancing and other safety protocols were followed.
Topics in this Post