Posted By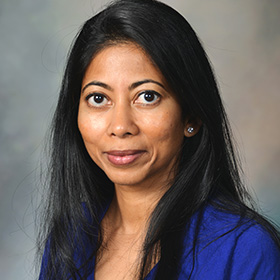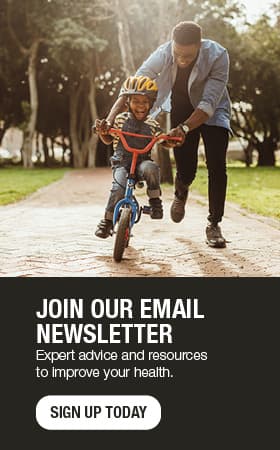 COVID-19 during winter: 8 things you can do to physically prepare
Winter can be a challenging season for some people, especially the colder temperatures, limited daylight hours and isolation from others. This winter could present new challenges, as the Centers for Disease Control and Prevention expects that COVID-19 cases will surge due to cold weather and increased time indoors.
Here are 8 things that you can do this fall to prepare your body for a pandemic winter:
1. Get your flu shot early.
Amid the COVID-19 pandemic and on the verge of another flu season, it's more important than ever to be vaccinated for influenza as soon as possible. The flu is a viral infection that attacks your respiratory system, similar to COVID-19, and it shares similar symptoms with COVID-19. If more people are vaccinated for the flu, fewer people will become sick with the flu and fewer patients will require hospitalization. When there are fewer flu cases, hospital resources are freed up for COVID-19 patients in the event of surges.
2. Keep up with preventive screenings and checkups.
Even if you're feeling healthy, a regular checkup with your provider is a good way to validate your health or identify a problem in its early stages. Early detection of a medical issue is the best way to improve effectiveness of condition treatment and management. In addition, people without underlying health conditions appear to recover faster from, and have lower rates of complications or death from, COVID-19. So staying healthy is important this and every season.
3. Plan an indoor exercise routine.
Regular exercise is good for your body and mind. It decreases your risk for heart disease and stroke, helps you maintain a healthy weight, improves the quality of your sleep and improves your mood. As we transition to more time indoors, research indoor fitness options, such as apps or videos, that you can do at home. Or dust off unused exercise equipment in your basement. Also, many gyms have reopened, and they can be a good option. Here are steps to protect yourself from COVID-19 if you return to a gym.
4. Evaluate your COVID-19 precaution routines.
We have been living in the COVID-19 pandemic for months, and you may feel fatigued or tired of following the necessary precautions. Approach your winter prep as a chance to reset your dedication to COVID-19 precautions like performing hand hygiene, wearing a mask and maintaining social distancing in public. Remember that you are making a difference to the community. Everything you do to minimize exposure will go a long way in preventing the spread of COVID-19 and other illnesses.
5. Warm up to outdoor winter activities.
You may have heard the phrase, "There's no such thing as bad weather, only bad clothing." Winter weather is more enjoyable if you have the proper equipment. This winter may be a perfect opportunity to invest in some new cold-weather gear and try a new winter activity, such as snowshoeing, cross-country skiing or ice fishing. With the proper outdoor clothing, your family can fully embrace the colder temperatures without running back indoors in five minutes. Your family also can try outdoor treasure hunts, hiking, cookouts, camping, photography, painting the snow or other winter activities. Visiting with family and friends outdoors, while still maintaining social distance, can be a safer way to interact with your loved ones.
6. Perform an office space checkup.
Is your home workspace helping or hurting? Many adults and students are working or participating in school from home. Heading into winter is a good time to perform a checkup of your workspace. Are there small changes that you can make to improve the ergonomics or environment? Adding a lamp, foot rest, wireless headset or monitor riser can significantly affect how your body and eyes feel at the end of the day. Use this office ergonomics guide to get you started.
7. Map out a healthy meal plan.
Meal planning is a great way to prepare for healthy dinners, simplify your shopping trip and save money. This also helps fend off the desire to reach for processed or fast food. Spend an hour listing 10 to 15 healthy dinner options and the necessary ingredients for each. Then incorporate these options into your weekly meal plan. You can always reuse meal plans and grocery lists to cut down on planning time. You may find that a two- or three-week seasonal meal plan provides enough variety for your family. And this type of planning eliminates the daily stress of what's for dinner and makes the healthy choices easier.
8. Review list of COVID-19 symptoms and local care options.
The signs and symptoms of COVID-19 are wide-ranging and may appear two to 14 days after exposure.
Common signs and symptoms of COVID-19 include:
Early symptoms of COVID-19 may include a loss of taste or smell, and can include:
Shortness of breath or difficulty breathing
Muscle aches
Chills
Sore throat
Runny nose
Headache
Chest pain
Pink eye (conjunctivitis)
This list is not all inclusive. Other less common symptoms have been reported, such as rash, nausea, vomiting and diarrhea. Children have similar symptoms to adults and generally have mild illness.
If you show any signs of possible COVID-19 symptoms, you should contact your local health care provider. Your provider or a nurse will direct you to Mayo's dedicated COVID-19 Nurse Line. If you meet testing criteria, you will be directed to a local testing site.
There also is a free COVID-19 self-assessment tool available on the Patient Online Services homepage, you can access an online COVID-19 self-assessment tool. Click on that tool, and you'll be asked to answer a few questions. You'll immediately receive a response providing information on whether you may need to be tested for COVID-19.
Artika Misra, M.D., is a Family Medicine physician in Mankato, Minnesota.