Posted By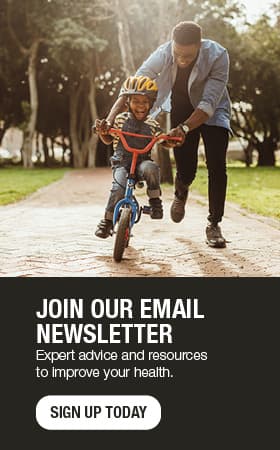 Common questions about mammograms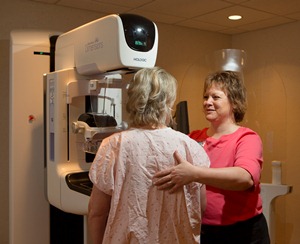 "Is it time for my mammogram already?" is the most frequent question we get in the HERS Breast Center. I know how quickly that yearly screening mammogram can sneak up on busy women, but putting it off for a few months or a year can be dangerous. Since there is no prevention for breast cancer, the American Cancer Society recommends yearly screening mammograms to increase the chance of early detection and treatment. We also find that the women who skip one year tend to be the women who end up skipping two or three years.
Some women ask if they can skip their mammograms because they don't have a family history. Most women who develop breast cancer do not have a family history of breast cancer. The biggest risk factors for breast cancer are being female and increasing age. Because we have no control over the two biggest risk factors, all the rest of the risk factors, such as family history, do not influence the yearly recommendation.
On the other hand, some women have a known increase in risk because of family history or other factors. It is even more important that these women get their yearly mammograms. Are you unsure of your risk? We do a free risk assessment on all women with a family history.
Another common question we get is, "Why do you have to squish?" Most women find mammograms only mildly uncomfortable, but some women dread their yearly mammograms because the compression is very painful. Compression is necessary to decrease the breast thickness and to prevent motion. Decreased thickness makes abnormalities more apparent and also decreases the amount of radiation. Fortunately, the compression only lasts for a few seconds. It may be helpful to schedule your mammogram at a time of the month when your breasts are less tender or take a Tylenol or ibuprofen the day of the mammogram.
Some women are afraid that the mammogram will cause cancer. Although there is a theoretical risk that the small amount of radiation from mammograms will eventually cause cancer, the risk is minuscule compared to the benefit of early detection.
"When can I stop getting mammograms?" is a question that I get weekly. I wish I could give you a simple answer, but it depends on more than just age. Stopping mammograms depends more on overall health factors and is best after consulting with your primary doctor.
Unfortunately, another of the questions we get is, "Why do I need a mammogram if I don't feel anything?" The whole point of mammograms is to find cancer before you can feel something. Early detection of breast cancer leads to less invasive and more successful treatment. Whether or not a cancer can be felt depends on the type of cancer and also where it is in the breast.
So instead of asking why you need a mammogram, this year I implore all of you to instead ask, "When is my next mammogram scheduled for?"
---
For the safety of our patients, staff and visitors, Mayo Clinic has strict masking policies in place. Anyone shown without a mask was either recorded prior to COVID-19 or recorded in a non-patient care area where social distancing and other safety protocols were followed.
Topics in this Post