We are experiencing high call volumes:
Use your account on the Mayo Clinic app or patient portal to check symptoms, get care recommendations and make an appointment.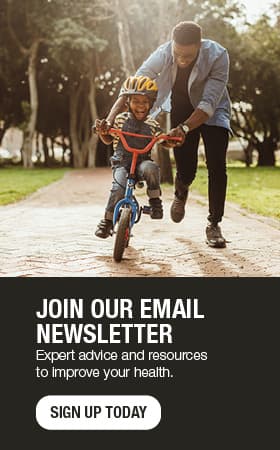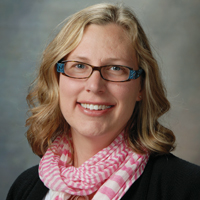 Watch an interview with Vickie Parsons on Childhood Obesity
Obesity is an epidemic in the United States, but it's not just affecting adults. It's estimated that one-third of American children and adolescents are either overweight or obese. According to the Centers for Disease Control and Prevention, obesity has more than doubled in children and tripled in adolescents in the last 30 years.
The best way to determine if a child is obese is to have your health care provider calculate body mass index (BMI). It's a simple equation that uses height and weight. Once the BMI is determined, that number is compared with thousands of other children at the same age. A BMI in the 95 percentile or greater is considered obese, and a BMI in the 85-94 percentile is considered overweight.
Obesity can lead to many health issues for children later in life such as diabetes, metabolic syndrome, heart disease, high blood pressure, high cholesterol, asthma and other breathing problems. The two most common causes of obesity in children are the same as with adults – unhealthy eating and lack of physical activity.
Understanding what causes obesity and providing healthy alternatives can help lead your child down a path to wellness later in life.
1. Eat and drink healthy.
There are a lot of unhealthy food choices on the market that are targeted at children and adolescents. Fast food, junk food, soft drinks and energy drinks are high in sugar and fat. Your child should avoid those kinds of foods when possible and eat at least five servings of colorful fruits and vegetables every day. Drinking a lot of water and low-fat milk are healthy choices for beverages. Eating a fresh apple or orange is better than drinking fruit juice.
2. Avoid overeating.
Portion sizes continue to grow well beyond the daily recommendations. It's important that your child doesn't eat more than he or she needs. Read the labels for serving size information. Snacks are also an important part of your child's diet. When planning snacks for your child, use foods such as nuts and seeds, fruits and vegetables, and foods rich in protein like meat and cheese. Avoid sugary snacks or foods high in fat.
3. Be active.
Many kids spend a lot of time in front of the television, on the computer or cellphone, or playing video games. Limit your children's "screen time" to two hours per day. Being physically active doesn't mean your child has to formally exercise – it should be a fun activity. Encourage your child to play outside. Join your child for a bike ride, an afternoon at the pool or a trip to the playground.
4. Support your children.
It's important that parents be patient and remain positive with their children when discussing their weight. Focus on positive goals and don't be judgmental. Take every advantage to build your child's self-esteem. Praise your child's efforts, but don't reward with food. As a parent, you should set a good example for your child and eat healthy and be physically active as well.
It's important to note that not all children and adolescents carrying some extra pounds are obese or overweight. Some kids have larger body frames and some carry different amounts of body fat at different stages in development. Talk to your health care provider if you have any questions regarding your child's health.
---
For the safety of our patients, staff and visitors, Mayo Clinic has strict masking policies in place. Anyone shown without a mask was either recorded prior to COVID-19 or recorded in a non-patient care area where social distancing and other safety protocols were followed.
Topics in this Post