Posted By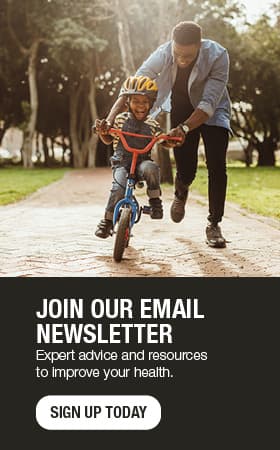 'Can I skip my mammogram?' and other common questions
This year, I implore all women to ask, "When is my next mammogram?" The yearly mammogram can sneak up on busy women, but putting it off for a few months or a year can be dangerous. We also find that the women who skip one year tend to be the women who end up skipping two or three years. Many women put off mammograms because they don't know what to expect.
Here are some frequently asked mammogram questions we hear:
Can I skip my mammogram if I don't have a family history of breast cancer?
Most women who develop breast cancer have no family history of breast cancer. The biggest risk factors are being female and increasing age. Because we have no control over the two biggest risk factors, it's important to have a yearly mammogram. It is even more important for women who are at higher risk because of a known family history or other factors to get yearly mammograms.
Why do you have to squish my breast?
Compression is necessary to decrease the breast thickness and prevent motion to make abnormalities more apparent. Fortunately, the compression only lasts for a few seconds. It may be helpful to schedule your mammogram at a time of the month when your breasts are less tender.
Some women are afraid that the radiation from a mammogram will cause cancer. Although there is a theoretical risk that the small amount of radiation from mammograms will eventually cause cancer, the risk is minuscule compared to the benefit of early detection.
When can I stop getting mammograms?
Stopping mammograms depends more on overall health factors and is best determined by consulting your primary doctor.
Why do I need a mammogram if I don't feel any lumps?
Mammograms find cancer before you can feel something. Early detection of breast cancer leads to less invasive and more successful treatment. Whether or not a cancer can be felt depends on the type of cancer and also where it is in the breast.
What is 3D mammography, and why does it matter?
One of the newest technologies put into practice is called tomosynthesis, sometimes called 3D mammography. This procedure shows more detailed images than a traditional mammogram. Many breast imaging centers are using this new technology in hopes of increasing cancer detection.
Remember, there is no prevention for breast cancer. Your yearly screening mammogram increases the chance of early detection and treatment.
---
For the safety of our patients, staff and visitors, Mayo Clinic has strict masking policies in place. Anyone shown without a mask was either recorded prior to COVID-19 or recorded in a non-patient care area where social distancing and other safety protocols were followed.
Topics in this Post