We are experiencing high call volumes:
Use your account on the Mayo Clinic app or patient portal to check symptoms, get care recommendations and make an appointment.
Posted By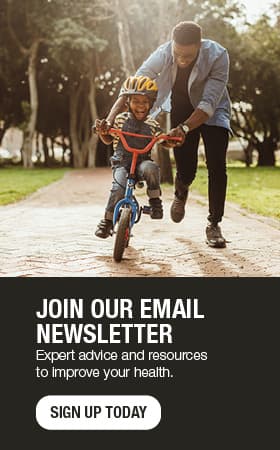 Calorie counts: New menu labeling rule in effect
Eating out no longer is reserved for birthdays and other special occasions. Americans eat and drink about one-third of their calories away from home. Do you ever wonder how many calories are in that healthy-sounding salad?
As of May 2018, the menu labeling final rule for restaurants and other establishments that have 20 or more locations went into effect. Consumers now have access to consistent calorie and nutrition information they can use to make informed decisions about what to eat and drink.
When it comes to portions, you probably already know that they have steadily grown — and so have the calories. Try to find a smaller quarter-pound burger these days. It's nearly impossible. But, remember that bigger portions can lead to bigger waistlines. Just 100 extra calories per day can lead to a 10-pound weight gain in a year.
In addition to watching portion sizes, here are a few tips to keep in mind when eating out:
Think ahead. Look for restaurants with a wide range of menu items. Check online menus, if available, for nutrition information ahead of time.
Have a plan. Eat a light dinner if you ate a big lunch that day. If you know you're going out to a restaurant that evening, plan to have lighter meals during the day.
Consider sharing an entrée. Or, take a portion of the meal home with you to enjoy the next day.
Ask for a substitute. Go with a side salad with dressing on the side to replace fries in a combination meal.
Keep track of the calories you eat each day. Use the Healthy Weight Pyramid

to find out how many you need.
So, whether you decide to splurge on that high-calorie entrée or order a more modest calorie choice, the information now is easier to find.
See additional weight management resources and healthy recipes to help you lose weight or maintain a healthy lifestyle.
Shirley Shelley is a registered dietitian in Weight Management Services in Eau Claire, Wisconsin.
---
For the safety of our patients, staff and visitors, Mayo Clinic has strict masking policies in place. Anyone shown without a mask was either recorded prior to COVID-19 or recorded in a non-patient care area where social distancing and other safety protocols were followed.
Topics in this Post