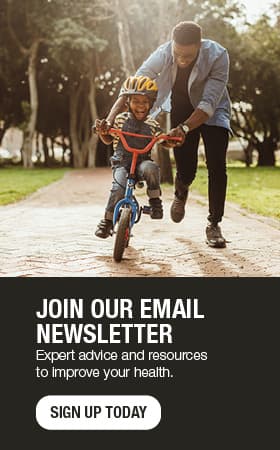 Building a community of caring: Youth and anxiety
By Mayo Clinic Health System staff
When your children are struggling, you want to be able to help them sort through whatever it is that they need. Providing some relief and health options to cope is important. Learning about how anxiety affects children can help you and your children find relief.
Learn the science that supports anxiety disorders, which can help you and your children learn strategies to cope with anxiety.
A scientific overview of the brain and anxiety
Researchers have identified risk factors associated with anxiety disorders, such family history; temperament; when you were born; and how you learned throughout life, especially during stressful times.
Anxiety disorders may be a paired association, which refers to the pairing of anxiety symptoms with a neutral stimulus. A neutral stimulus can be any situation, event or object that does not ordinarily elicit a fearful response. For example, one day you were in a grocery store and suffered a panic attack, though this hadn't happened in the past. But on this day, you were stressed about something. If you start to experience panic attacks on multiple occasions, your brain starts to associate the grocery store with a panic attack. Therefore, whenever you go to the grocery store, your brain will perceive it as a threatening situation, which may trigger an anxiety or panic attack.
How to identify signs and symptoms of anxiety
Anxious thoughts lead to physical symptoms, such as increased heart rate and breathing, headache and stomachache, which can lead to running away or fighting behavior (flight or fight). In addition, anxious children are overly focused on the potential for social humiliation, criticism and embarrassment, and are overly worried about performance, perfection, not making mistakes and following the rules. In children, physical symptoms and anxious behaviors are a common reason for referral to a health care provider.
Ways to create resiliency for your children
You can help your children learn to recognize and replace negative thoughts by helping them identify things in life that are upsetting. You can help them recognize negative or inaccurate thinking to help shape their thinking into a more positive view. Break down tasks, role play and talk things through with your children. Have children do tasks around the house to contribute to the family and build confidence. Offer your children opportunities to face challenges, and praise their efforts.
---
For the safety of our patients, staff and visitors, Mayo Clinic has strict masking policies in place. Anyone shown without a mask was either recorded prior to COVID-19 or recorded in a non-patient care area where social distancing and other safety protocols were followed.
Topics in this Post