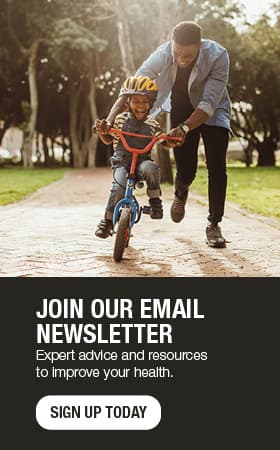 Belly up to the (salad) bar
"
Feel free to add on our salad bar for just $2.99 more!"
You have probably heard this saying from time to time when you are dining out. You ponder these words for a mere five seconds or less and come to the conclusion of either, "Sure, why not" or "No, I'm good, thank you." But even just a simple decision to add the salad bar to your bill may save you that extra trip to the gym.
The salad bar is a veggie and fruit lover's paradise. From mounds of crunchy delights to the sweet variety of fruits, you will never run out of options. While the salad bar is filled with what you would expect — toppings for your salad — it can still be tricky to navigate some of the less healthy options provided.
When choosing the salad bar over a classic side item (i.e. French fries) you give your body a nutritious boost. It may not be the decision your taste buds desire, but your heart and your waistline will thank you in the long run.
Amanda Leisenheimer, a registered dietitian at Mayo Clinic Health System in Lake City, says, "Filling up on a low-calorie salad may help you to feel fuller and eat less. Most of us know that French fries are loaded with fat and sodium that will not help our waistline or our health. If you opt for a healthy salad instead, you reduce calories and increase nutrition."
While there are many wonderful options to choose from at the salad bar, the nutritional value may vary. For example, some options reign over others in antioxidants, fiber and low-calorie content. When it comes to navigating better options, Leisenheimer says, "Try to avoid salad dressings that are high in fat, such as creamy dressings like ranch or blue cheese. Try, instead, a non-creamy Italian dressing or balsamic vinaigrette, as these options typically cut the calories in half from the creamy dressings."
"Limit bacon bits and croutons as these can add up the calories, fat and carbohydrates quickly. A half of a cup of croutons can cost you almost 100 calories," explains Leisenheimer.
Eating at the salad bar should not be a hassle, so take these tips into consideration and explore all the different ways you can build a salad to fit your flavor desire.
Mariah Mrotek is an intern and guest blogger at Mayo Clinic Health System.