We are experiencing high call volumes:
Use your account on the Mayo Clinic app or patient portal to check symptoms, get care recommendations and make an appointment.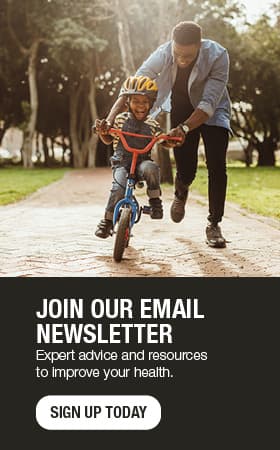 Being healthier sounds great! So how do I start?
By Mayo Clinic staff
According to the American College of Sports Medicine, 81 percent of Americans want to be healthier, yet obesity rates in the United States are reaching almost 35 percent. It's obvious the desire is there, but too many Americans neglect to participate in even 30 minutes of daily physical activity. The good news is you can help reverse the trend.
The answer seems far too simple: get moving. The recommended amount of exercise is only 150 minutes each week. That doesn't mean running a marathon or bench pressing 250 pounds. Simple and enjoyable activities like gardening, walks through the park or a few laps around the pool qualify as moderate exercise. You can even lift hand weights at home for 10-15 minutes a couple times a day.
Socialize your physical activities in order to better the overall experience. Find a walking or running partner, join a softball league or chat with others in the gym during rest periods. Exercise is not meant to be painful – it's meant to improve your health while doing something you enjoy.
The best way to start is to find physical activities you like, set a few goals and strap on your exercise shoes, boots, skates or whatever footwear you prefer. Of course if you have any health conditions or concerns, it is always best to speak with your primary health care provider before beginning an exercise regimen.
Health can be fun. Give it a shot.
---
For the safety of our patients, staff and visitors, Mayo Clinic has strict masking policies in place. Anyone shown without a mask was either recorded prior to COVID-19 or recorded in a non-patient care area where social distancing and other safety protocols were followed.
Topics in this Post