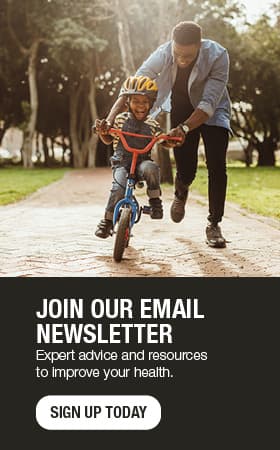 Back-to-school tips to help your child make the grade
By Mayo Clinic Health System staff
A new school year is a great time to revisit goals and re-establish good habits — for kids and their parents.
"Parents play an important role in their children's school success," says Sandeep Kumar, M.D., a pediatric and adolescent specialist at Mayo Clinic Health System in Mankato and St. James, Minnesota. "That's true whether your kids are in preschool or high school."
Here are tips for helping your child with some common back-to-school issues, both in and out of the classroom:
Stress — Kids of all ages may feel anxious about making friends, getting good grades, or adjusting to a new school or teacher. "Acknowledge their concerns, and talk about ways to deal with their specific worries," Dr. Kumar says. Reassure your child that he or she can handle the situation. A reminder of past successes, such as a time when your son made a new friend or your daughter did well on a test, can boost confidence and calm nerves.
Homework — Creating a routine can help your child develop a good homework habit. Try to find a consistent time and place for your child to work each day. Then, stay close by and offer to help, if needed. "When your son or daughter gets stuck on something, don't just provide the answer," says Jennifer Wickham, a licensed professional counselor at Mayo Clinic Health System in Eau Claire, Wisconsin. "Instead, work together to figure out a way to solve the problem." For bigger projects, help your child create to-do lists and note deadlines on a calendar. Those organizational skills will be important later in life, too.
Sleep — Getting the right amount of rest — nine to 11 hours for kids 6 to 13 and eight to 10 hours for older kids — is an important building block for school success. Aim for consistent wake-up and bedtimes. Turn off screens at least 60 minutes before bedtime, and charge electronics outside the bedroom to avoid nighttime disruptions. Those screen-time recommendations apply to mom and dad, as well.
Healthy body image — Many students feel pressure to look a certain way. "Media images, peers and parents can all have an impact on the way children feel about their bodies," says Dr. Kumar. Make your influence a positive one. Focus on your child's achievements rather than appearance, and help him/her to do the same. Encouraging healthy eating habits, physical activity and positive friendships can help your child develop a healthy body image.
As you navigate the school years, keep in mind that the ultimate goal of parenting is to raise independent, responsible adults. To do that, children need support and encouragement. But they also need opportunities to make their own decisions — and their own mistakes.
"Parents shouldn't rush to solve every problem a child has," Wickham says. "Problem-solving helps children grow and teaches them that they are capable."
That doesn't mean you should never intervene. If you suspect your child is being bullied, abusing alcohol or drugs, or struggling with an eating disorder, step in and get help. But for many less serious issues, such as a disagreement with a friend or unfinished homework, the best solution to the problem may be the one your child comes up with on their own.
Well-child exams aren't just for infants and toddlers. Review the American Academy of Pediatrics recommended exam schedule and learn about the developmental milestones, nutrition, safety and emotional well-being items that will be assessed by your child's primary care provider.
---
For the safety of our patients, staff and visitors, Mayo Clinic has strict masking policies in place. Anyone shown without a mask was either recorded prior to COVID-19 or recorded in a non-patient care area where social distancing and other safety protocols were followed.
Topics in this Post