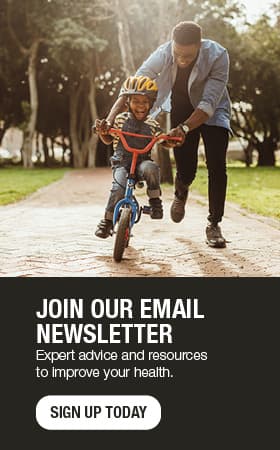 Pain, pain go away: Back pain causes, solutions
About 80% of adults experience back pain at some point. If this pain lingers and is associated with leg pain, it can be a sign that the back pain is related to your spinal column and nerve roots.
In a webinar, Kendall Snyder, M.D., a Mayo Clinic Health System neurosurgeon, discusses the causes of back pain and when to seek medical care. She introduced surgical techniques that make recovery easier and less painful, leading to a life-changing reduction of back pain related to the spine.
Watch the webinar:
Here are a few highlights from the webinar:
Back pain is common. Over 600 million people experience some form of low back pain worldwide. In over 90% of cases, the pain is temporary, and patients generally recover fully within three months from the start of their symptoms.
A herniated disc occurs when the covering of the disc is torn and the disc bulges, which causes the nerve root to be pinched, rubbed or experience pressure. This can cause back pain and leg pain with tingling or numbness.
Spinal stenosis happens when the space in the spinal canal narrows. This could be caused by overgrowth of bones or ligaments, and other soft tissue supporting the spine. Often, spinal stenosis causes a group of nerves to be pinched and triggers back pain, along with tingling and numbness in the legs, weakness, changes in bowel or bladder control, and reduced ability to walk. When people have spinal stenosis, the pain goes away when they sit, but it returns quickly when they stand.
Spondylolisthesis happens when one spine bone slips forward over the bone underneath it. This can be caused by wear and tear, injury or some forms of cancer. When the bones slip, the central canal becomes tight, which can cause back pain, as well as numbness, tingling and tightness in the calves and thighs.
Neurosurgery services are available in many communities across Mayo Clinic Health System.